Okere of Saki Oba Khalid Olabisi, Oyedepo 111 has again distributed food items worth millions of Naira to the residents of Saki and its environs as Palliative for Ramadan and COVID-19

The monarch also distributed nose masks to people so as to comply with the order on COVID- 19

This is the third time the monarch will be giving out food items as palliative to cushion the effect of Covid 19 and Ramadan fasting to people in his community.

Oba Olabisi while speaking with journalist on why he has been consistently giving out to the needy said " We should be our brother's keeper and God instruct us to always support each other, show kindness and compassion to our fellow, that is the foundation of the heart of giving which I have been doing even before I was enthroned"

Also, government cannot do it all, especially in this era of economic crisis occasioned by coronavirus pandemic, there is need for individuals that are blessed to give to people, nothing is too little or too big to give, when you hear stories of people around you, you will know that people are hungry so as a traditional ruler, see it as an obligation to be a partner in progress to government's effort towards feeding and protecting the people against COVID-19 and others.

Oba Olabisi commended Governor Seyi Makinde and other stakeholders for their efforts in protecting the community against COVID-19 and urge people to comply with order of social distancing, using nose cover and avoid public gathering so as not to contracts the diseases.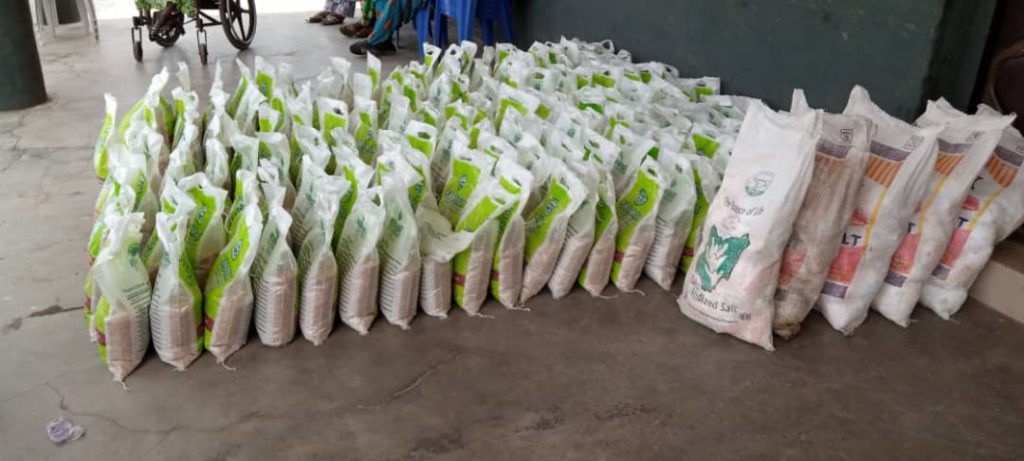 "In the past few months we have distributed and hand sanitizers and today we are giving out nose masks so that people can cover their nose while in public"

While urging Muslim faithful not to limit their fasting prayers to the period of Ramadan alone, he said "As Radaman fasting is coming to an end I want to urge you all not to end your prayers and fasting but to be steadfast in your continuous prayers for the Oyo state at large and the nation at large
He also inform the Muslim faithful to adhere to the govt directive to pray the idil fitr solat at home