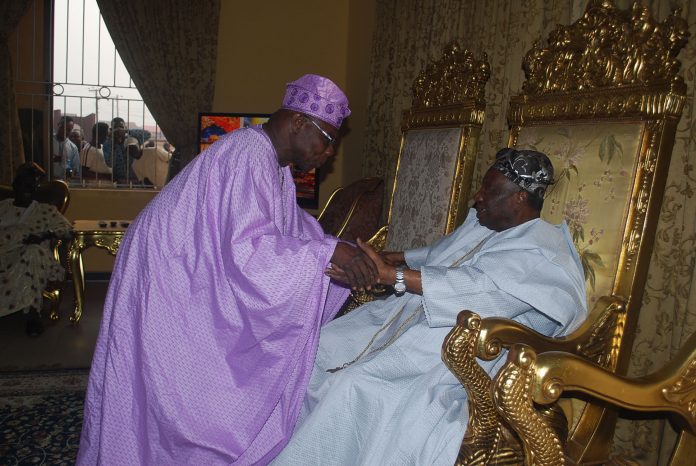 Engineer Muftau Salawu, a philanthropists and House of Representative aspirant in Oyo State has described Ogbomoso as a significant force in the politics of the state.
He made the disclosure on Saturday in Ogbomoso while reacting to the agitation of some politicians from the region  that an Ogbomo man should succeed Senator Abiola Ajimobi as governor of Oyo state in 2019.
Salawu  Civil Engineer and renowned businessman, who is into real estate and hospitality business is aspiring to represent Ogbomoso North/South/Oriire Federal Constituency in the House of Representatives on the platform of All Progressives Congress(APC).
He stated that  Ogbomoso was the brain behind Oyo State politics, adding that  its significance was not by accident despite Ibadan's influence.
"Ogbomoso has always been the joker of politics in the state. My statement here is evident in the voting pattern of previous election results in the state.
"An Ogbomoso man left PDP within a short period to the 2015 election and the election result was affected.
"As far back as the 70s when the map of Nigeria was designed, Ibadan and Ogbomoso were the only town on the map if you notice. I don't know whether it was by error, omission or whatever," he said.
Speaking on the perceived factionalisation of the APC, he said that the leadership of the party was capable of bringing the party together to ensure victory in 2019.
He said that the appointment of APC National Leader, Asiwaju Bola Tinubu by President Muhammadu Buhari to lead a reconciliation of aggrieved party members was a right step in the right direction.
"In Oyo State, we have a nice, competent and capable governor who can bring people together when such is required. This is evident in his historic second term victory which has never happened in the state.
"The defection of political bigwigs like Alao-Akala to the APC is another great feat. You can not have such people in the party and begin to wonder if you will win the election. Consider it won already," he said.