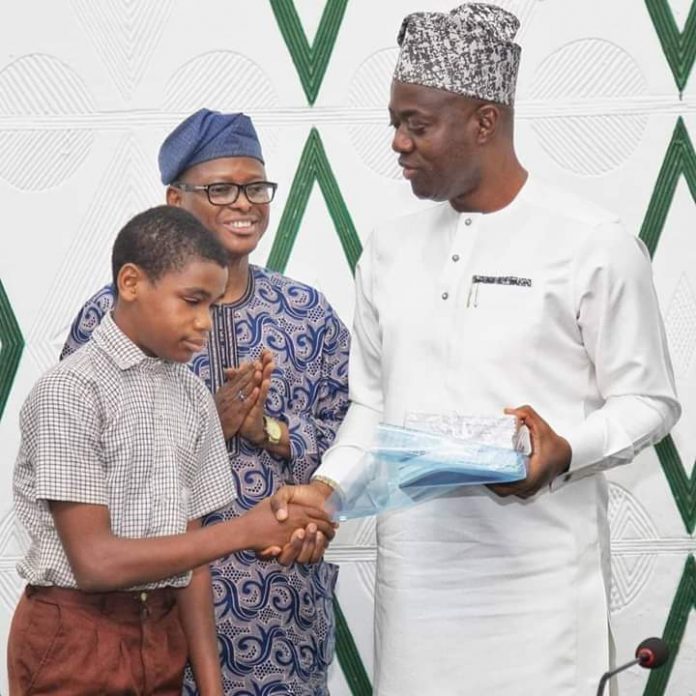 One of the camaign promises of Engineer Seyi Makinde is free education and obviously his desire to give free and qualitative education at the elementary level which includes primary and secondary level is a good and welcome development that will not only boost educational advancement in the state but make Oyo state a place of pride.
He won the hearts of the people of Oyo state on the 29th of May when he announced the abolition of the fees being paid by students in public schools and promised to give them textbooks in key subjects and notebooks.
The appointment of seasoned and experienced instructors at the state Education ministry, Professor Daud Sangodoyin and Dr Nureni Adeniran to handle the sector is another good step which was applauded by the people of the state, even though some politicians were aggrieved but majority of the people in the state believed they sre capabe of turning the sector from where it is now to a better state.
The decision to stop the fees was greeted with mixed feelings as some school of thoughts believe that retaining the fee would help in rebuiding decay infrastructure, maintain school premises and the payment of PTA teachers and other miscellanous expenses in the school while some see it as a development that shoud be embraced.
The immediate past admnistration that introduced the policy gave the school management and the Governing board the mandate to use the money for developmental projects and this was going on smoothly before Governor Makinde came on board and ordered the stoppage which is directly or indirectly affecting the fortune of the educational system in the state.
The largese has no doubt influenced enrolment of pupils in public schools and till date many of the schools are yet to get grants from the government to substitute the income generating from the levies on students.
From Investigations, most of the public schools in the state have laid off their part time teachers, security officers and casual staffs, who are being paid directly from the revenue being generated by the schools.
Apart from that, weeks after resumption many pulpils are yet to recieve their free books from the government and the parents who have been made to believe in the system have relaxed believing the government will handle everything.
Findings in some areas reveal that the policy of 30 students per class is no longer visible as some schools have over 75 students in a class, which implies that there is serious infrastructural deficits in public schools across the state.
In conclusion, there is urgent need for the state government to review its stand on the decision with a view of giving qualitative education to younger generatins in public schools in the state.