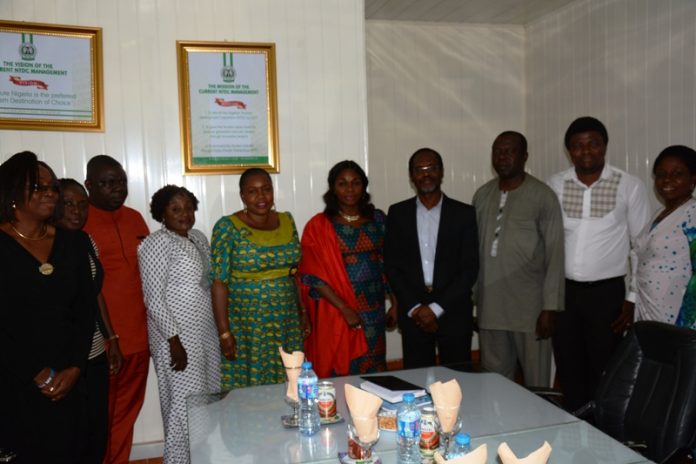 Again, hope has risen for the development and promotion of the Nigerian tourism industry, as the Nigerian Tourism Development Corporation (NTDC) and the Federation of Tourism Associations of Nigeria (FTAN) collaborating efforts to overhaul the industry and make the country benefit the goodies of the money-spinning industry.
The Acting NTDC Director-General, Mrs. Mariel Rae-Omoh, while addressing the FTAN delegates, led by the association's president, Chief Tomi Akingbogun, underscored the importance of tourism to developing a nation, creating wealth and uniting the people.
Rae-Omoh noted that the Nigerian tourism can only be well developed and promoted through the Public Private Partnership, hence encouraged the private sector to be more committed to the development of the industry.
While commending the efforts and contributions of FTAN towards moving the industry forward, the acting NTDC boss assured FTAN and other tourism associations by expressing willingness of her administration to work with them to ensure Nigeria takes her respected position in the comity of tourism nations.
Chief Akingbogun in his reaction assured the Rae-Omoh led-administration of the support of the association, saying, "FTAN is always willing and ready to contribute to the development of the Nigeria's tourism industry, to improve the lots of the nation and her great people."
The FTAN President, who said the association represented the voice of all the private sector investors and practitioners in Nigeria, then made a case for the inclusion of two members of the association in the composition of the NTDC board.
He also disclosed that the association has discussed ways to stimulate tourism development through Public-Private Partnership (PPP) with the Minister of Information and Culture, Alhaji Lai Muhammed.
"In the letter, we asked for Public-Private Partnership concession on three tourism projects in Abuja, the Federal Capital Territory: Abuja Children Park and Zoo, Asokoro, Wild Life Park and Zoological Gardens, Garki, and Jabi Lake Water Recreational Activities.
"When granted, the PPP will improve and expand domestic tourism sites already in the country, open up new domestic tourism destinations to private investors in line with Nigerian Tourism Master Plan, and promote domestic tourism to the large population in Nigeria, among other things," Akingbogun said.
He noted that there are a good number of private investors who are interested in the Nigerian tourism industry.
Akingbogun then charged the NTDC management to find a way to enlighten the policy makers to make favourable policies for the Nigerian tourism industry, and spend in the industry, "because if government spends rightly it still comes back to government."