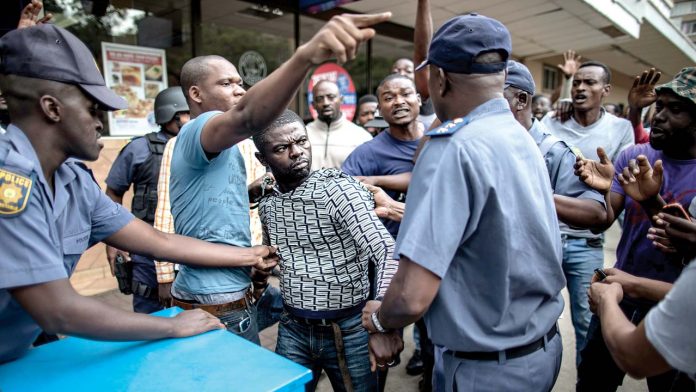 Contrary to the reports that some Nigerians were arrested in South Africa for planning to leave the country over xenophobic attack, Nigeria Consul General in Johannesburg, Godwin Adama, on Friday said no Nigerian was arrested
There were reports that the South African authorities are frustrating the evacuation of Nigerians who have completed processes for the first batch of airlift from that country.
But reacting, Adama in an interview with the News Agency of Nigeria (NAN) said that no returnee was detained or refused to board flight on Wednesday by South African Authorities.
He stated that although some Nigerians had immigration problems, they were quickly fixed.
The consul general added that what happened was that many of the returnees missed the flights because of their uncoordinated attitudes.
He said the delay in the evacuation process was caused by misplacement of travel documents as required by South Africa immigration laws.
"Some will still tell you that they put their documents inside bags that had been checked into the plane; some even said that they had theirs stolen and all that.
"Then others have issues of expired passports,'' he said.
Adama said the evacuation process was difficult, adding that the second batch flight had to be rescheduled to enable those who had issues with their documents resolve it.