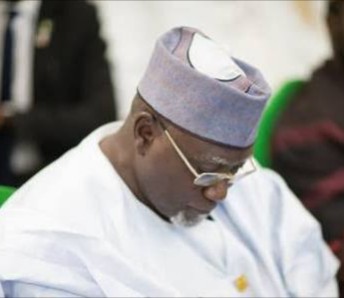 Contrary to the information that  a sum of N21bn  and riffles were found in the house of  former  Director General of  the Department of State Services (DSS) Mr Lawal Daura, the has said that no that huge sums of money and weapons were recovered from the house of its sacked Director-General
DSS Public Relations Officer, Mr Tony Opuiyo, said in a statement on Monday that  no security agency has carried out any search operation on Mr Daura's house.
He dismissed viral videos showing cash and other items purportedly recovered from the residence of the former DSS boss.
The videos showed men allegedly from the Economic and Financial Crimes Commission (EFCC) and some agencies moving huge sums of money, as well as sophisticated small arms and light rifles and thousands of Permanent Voter Cards (PVCs).
According to the DSS, the videos are not authentic.
"The Service wishes to inform the public that these videos are false and should be disregarded. So far, no such recovery operations have been undertaken by the EFCC or any other security agency at DSS' office or residences of the former DG," Mr Opuiyo said.
He blamed the videos on the machination of some mischief-makers, bent on destabilising the nation.
"There is no doubt that different interests have continued to give varied accounts of the incident of last week at the National Assembly.  It may, however, be recalled that the Presidency had pledged to carry out a detailed investigation regarding the alleged National Assembly siege," the DSS spokesman said.
"The public is, therefore, advised to exercise restraint in their narration of events and as such, desist from spreading fake news or engaging in activities that may mislead or further cause a breach of the peace as well as preempt the outcome of investigations."