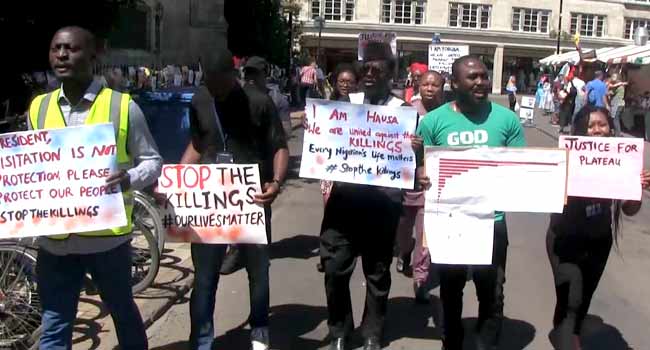 Scores of Nigerian students at the Cambridge University in England on saturday protested against the recent killings in parts of  Nigeria, their homeland.
The students  who carried placards with different inscriptions such as "the students demand action to end the killings and justice for the victims of the attacks" "stop the killings now " decried what they called the government's indecisiveness in resolving the insecurity challenges in Nigeria.
The repeated killings arising from the herdsmen-farmers in parts of the country have continued to become a major concern to the government and the people.
The latest is the attack on some villages in Plateau State which left no fewer than 100 persons dead and has been widely condemned by the government, prominent citizens, as well as various groups in the country.
2017.