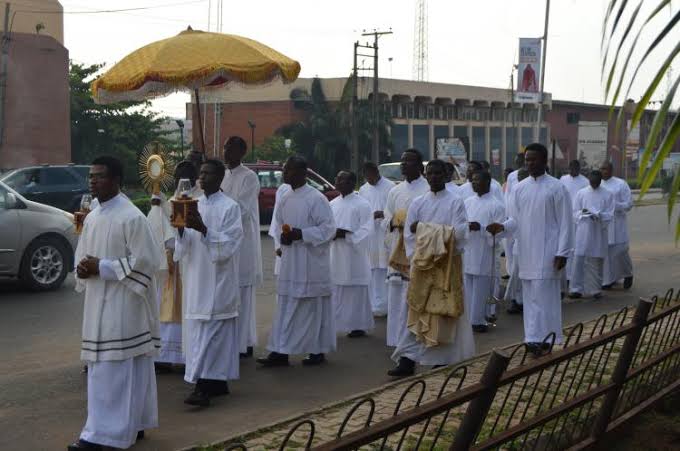 Rev Benneth Umeh, former student, SS Peter and Paul Major Seminary, Bodija, Ibadan, Oyo State, Nigeria, has emerged the first award recipient of the Catholic Seminaries essay competition conducted by the Interfaith Centre for Sustainable Development (ICSD) and The Salesian Pontifical University, Jerusalem.
Rev. Benneth's essay titled "The Potential of Renewable Energy for Sustainable Development: A Reflection on the Basis of Church's Energy Ethics" was judged to stand out amongst others because it was a "strong combination of personal narrative and insights into Catholic teachings."
A review of the book shows how Rev. Umeh beautifully weaves experience and theology with a highly compelling simplicity of diction. In addition, the clarity that permeates the work shows an overwhelming integration and internationalisation of Church doctrines and life, a dearth, hard to find.
The runners-up of the contest are Agoabin Javis Zinkeng from St Thomas Aquinas Major Seminary, Cameroon and Dilip Gnanaprakash from Kristu Jjoti College, India.
The award came with a prize of $500 dollars.
Countries that participated in the essay competition were USA, Israel, Cameroon, india, Zimbabwe, Singapore, Papua New Guinea, Uganda and Malawi.