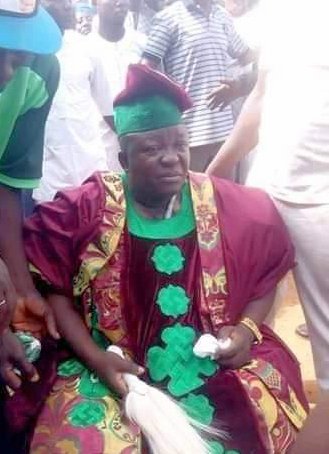 The new Okere of Saki Oba Khalid Olabisi was on Wednesday ushered in to the traditional palace after completing the mandatory traditional rites required to mount the exalted position of Okere of Saki .
The first and second legs of the traditional sites was undergone at the Afin Apoloye stationed at Ayikale quarters, Asabari LCDA, Saki.
Olabisi, Ilugbemidepo Oyedepo III. May Saki and its entire people who hails from Ado Ruling House now succeeds the last Occupant, Oba Kilani Olarinre who joined his ancestors few years ago.
ITV Correspondent who monitors the activities reveals that, massive crowd trooped out to witness the final rite as all roads leading to major places are turned to a huge carnival amidst dancing, drumming and singing.
Sequel to that, Oba Khalid recieves homage from traditional High chiefs led by the Bagi of Saki ,Parapo leaders led by Dr. Sule Lawani and Alh. Muritala Okoko respectively, women groups and others who wish him a successful reign on the throne of his forefathers