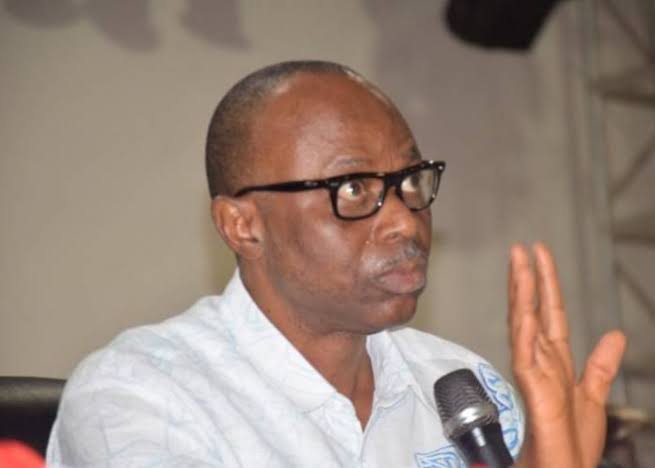 Former Governor Olusegun Mimiko of Ondo State has urged the government to pay attention to the global cocoa political economy in order to optimize cocoa production.
Mimiko stated this yesterday in Ibadan in a message delivered at the first Cocoa Farmers' Day celebration organized by Cocoa Farmets' Association of Nigeria (CFAN) at International Conference Centre, University of Ibadan.
Dr. Mimiko emphasized that farmers must be assisted to increase productivity through improved seeedlings and modern technological techniques.
According to him:"A cocoa renaissance in terms of productivity of the farmer must,as of necessity, focus on these two areas. The farmer must be assisted to increase productivity through improved seedlings, modern farming and drying techniques and technology.The second and very important aspect is accrual. That means, we must be able to figure out how to improve the percentage accrual to the farmer through local value addition.
"My information has it that only about 30 per cent of the total cocoa produced locally is processed locally. The remaining 70 per cent is exported as raw beans!
In the cocoa value chain, what accrues to the farmer that does the back breaking drudgery of farming is under 20 per cent!
The rest of the value goes to the middlemen, marketers and the chocolate and other end producers.  We must therefore figure out how to improve value accrual to farmers from marketing and from end products.
"At this juncture,let me add that  the government must pay attention to the  global cocoa political economy to ensure that international conspirators do not continue to manipulate the market as they have always done to shortchange cocoa farmers. We cannot leave the fate of our farmers to the so-called invisible hands of market which in truth gets manipulated by the visible hands of international oligopolists", the former governor said.
President of Cocoa Farmer Association of Nigeria, Comrade Adeola Adegoke who lamented the low level of development in Cocoa production  called for a robust coordination among value chain operators in the sub-sector.
Adegoke called for improved welfare for cocoa farmers in order to move the subsector forward.
Madam Esther Akingbami who is into agricultural business, called on the  government to intervene in the subsector,saying it was imperative to   involve the youth  in order to optimize its output.
The Oyo State Public Relation Officer of CFAN, Mr.Akinlolu Omoniyi stressed the need for the government to make  inputs available for farmers and churn  out policies  that will encourage youths to go into cocoa production