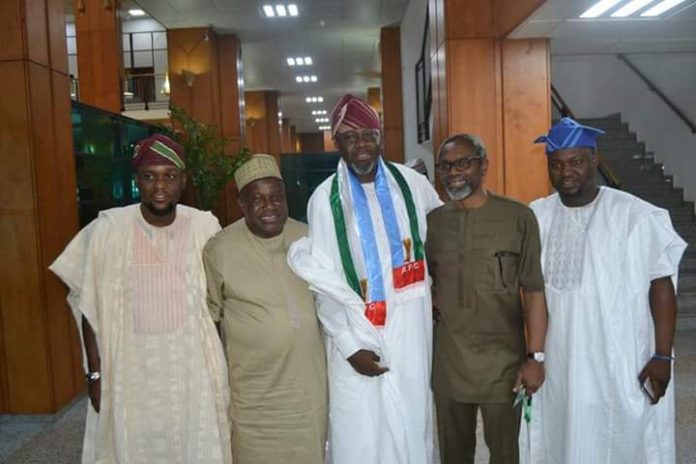 Hon. Segun Ogunwuyi (Ogbomoso North, South and Oriire Federal Constituency-LP) has defected from the Labour Party to the All Progressives Congress (APC).
The Rt. Hon. Deputy Speaker, Yusuf Lasun, announced the defection of the lawmaker at plenary today.
In a letter read by Yusuf Lasun, Segun Ogunwuyi said he left Labour Party because of its unending internal crisis. The lawmaker cited the provision of section 68 (i) (g) of the constitution of the Federal Republic of Nigeria 1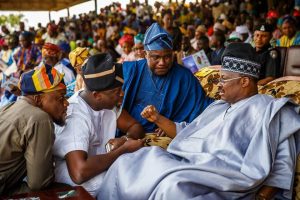 999 (as amended) to support his defection.
He said that the division in LP had gotten to an irreconcilable level as two persons were laying claim to the national leadership of the party with attendant factional National Executive Committees. He added that his defection to APC was supported by his constituents.
"The Rt. Hon. Deputy Speaker, my decision to leave the Labour Party for APC is supported by the leaders and constituents of my constituency.
"This is considering the troubling fact of division within the national leadership of the party. After wide consultations with my constituents, I have been advised to formally defect to All Progressive Congress so that we can together actualize our vision of moving our Constituency, Oyo state and Nigeria at large forward. Therefore, may I kindly inform all here of this formal decision in this plenary.
"While I assure you of my highest esteem, be further assured of my total commitment to the legislative agenda of this 8th National Assembly under your leadership and support for the APC government,'' he said.
In his remarks, Lasun said "based on the rules of the house, there cannot be further debate on the matter since the representative brought his notification to the Chamber via Order 43''.