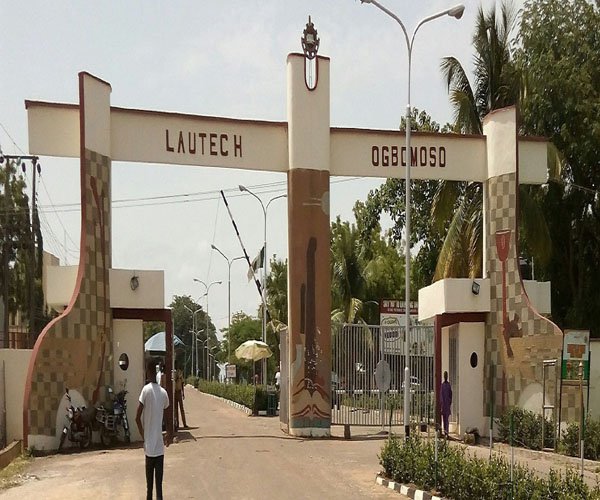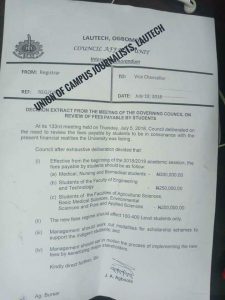 For the fact that I'm no longer an undergraduate, the love for my Alma-Mater has never for once been hidden. My heart bleeds anytime I ruminate on the crises bedeviling the institution, the pain of unpaid salaries, and the suffering of the students in silence.
Though some of the staff never appreciate the effort of some comrades who stood their ground during the recent crises especially in the department I graduated from; but seeing them go through severe pain as a result of unpaid salaries always weak my intestine. I feel their pain even more than they do.
Despite that some of them didn't even want us to graduate; we were also tagged as bad boys and rugged after resumption because we were always on the road protesting for the re-opening of the institution. The then good boys later turned to Omo Buruku while those at home working for money or doing one or two things during the strike were the Omo-gidi on campus. The rest is history.
Today, the fight on board is bigger than the initial one. The students shouldn't be surprised if Asuu fold its hands. They can never fight for you since governing council is only working on how to pay their salaries and stabilize the school. So if you are not coordinated, there will be problem. I expect some of the union executives to have participated in the school struggle before to be able to tackle the government effectively, now.
It should be known that governing council can not take any decision without the knowledge or permission of the two governors. So the students need to strategize and come together as one and fight for themselves.
" The governor elect of Ekiti state said that it will be so stupid of him if he doesn't question the account of the state and the excesses and misappropriation of funds by Governor Fayose for his inability to pay the 8 months salaries."
While the staff are being owed 10 months salaries, there are some parents of the students too, who are civil servants and with two, three and more children who are owed some months in both Osun and Oyo states. How do they cope with their responsibilities of giving their children quality education in a public institution like LAUTECH ?
The staff that are to impact knowledge on these students are hungry and passing through severe pains as a result of unpaid ten ( 10 ) month salaries and allowances. How do you want them to educate these young folks and prepare them for the future?
If to love each other is the job, then the happy life is salaries because, there is a deeper satisfaction when you earn from your work.
Oyedeji Ahmed empathizes Alumni-
08064372225