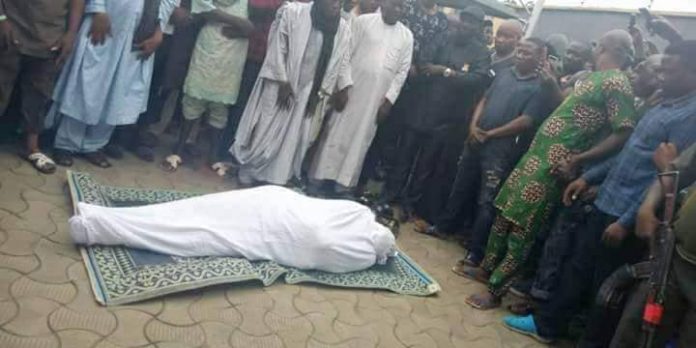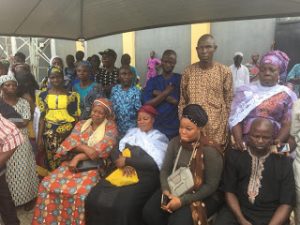 The remains of the late Chairman National Union of Road Transport Workers Union NURTW, Alhaji Taofeek Oyerinde popularly known as Fele, has been buried in Ibadan .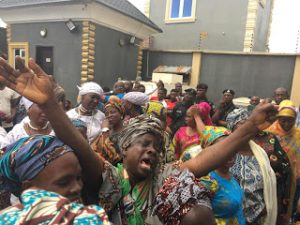 He was buried at his Elebu residence amidst wailing and sobbing by scores of friends, family members and  sympathizers .
The mood of some of the sympathizers could be felt, wailing and lamenting the unexpected exit of their benefactor.
The mourners including members of National Union of Road Transport Workers, NURTW,  across the southwest maintained a standstill with utmost expression of sadness.
At about twenty five minutes after ten in the morning, the body of Alhaji Oyerinde was lowered and committed to the mother earth.
Officials of NURTW, including the chairman Lagos State Chapter, Tajudeen Agbede, Oyo State Secretary, Mr Sunday Yeye and his Lagos State Counterpart, Teslim Usman described as unfortunate, the untimely death of Alhaji Oyerinde.
Son of the deceased, Mr Afeez Fele while noting that the vacuum his father left would be hard to feel, said God understood everything.
A relative, Mrs Rasidatu Oyerinde  said Fele was a peaceful leader, who was generous to a fault.
Alhaji Oyerinde, born on august 18 1960, died 21 August during a brief illness.
He assumed  office as chairman, NURTW, Oyo State in 2011.
Oyerinde who was also the  South West Zonal chairman,  NURTW during his lifetime  died yesterday in Abuja. His body was moved to Ibadan yesterday evening