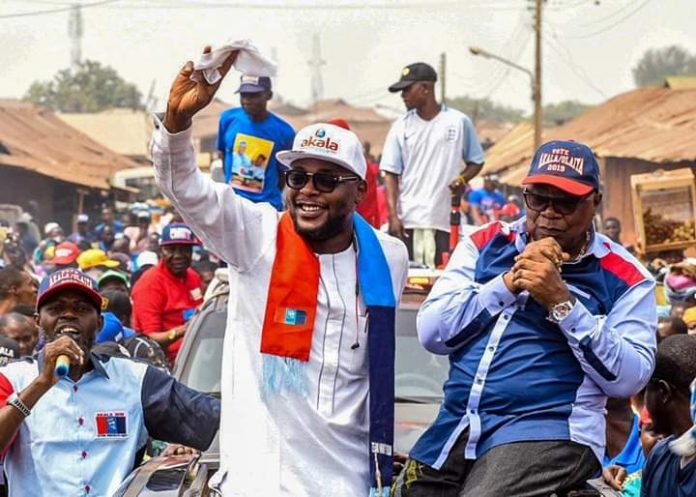 The executive chairman of Ogbomoso North Local Government, Lamiju Alao Akala was today spotted at the Action Democratoc Party' s ADP rally in Ogbomoso
Olamiju son of the former governor of Oyo won election was until his now a member of the ruling the All Progressives Congress APC Oyo state
Although no official statement to confirmed if he has dumped the APC for ADP but a reliable source informed that he jas joined his fathers party
His father who is the gubernatorial candidate of the ADP had few weeks ago declared that his son is not a member of APC.
Some members of APC in Ogbomoso said Lamiju's decision is not surprising because he has not been forthcoming in his responsibility as a party leader in the local government.
A council chairman who expresses shock over the development said " No wonder he did not attend meetings of council chairmen with governor Ajimobi last week.
An inside source said some factor influenced Lamiju's decision to quit APC for his father's party.