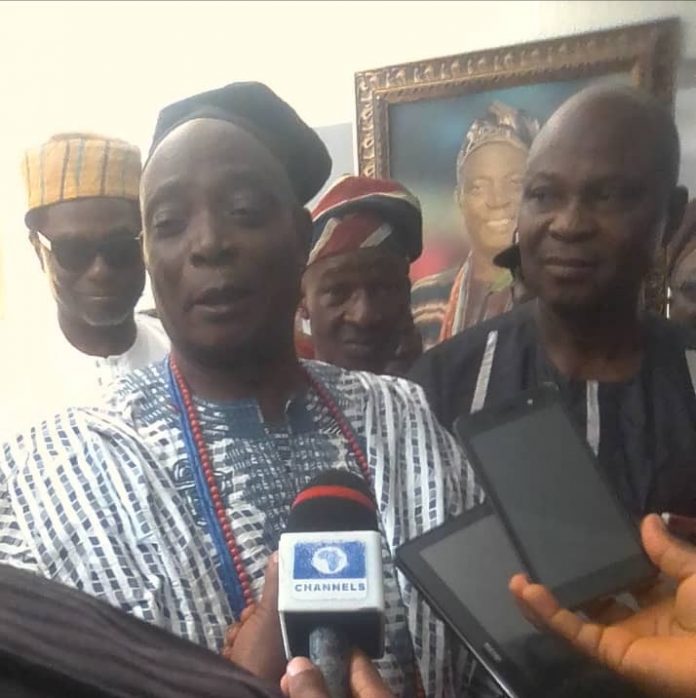 Former governor of Oyo state, Sanator Rashidi Adewolu Ladoja dumps the Africa Democratic Party and join the Zenith Labour Party with his party loyalists.
The senator made this known at a press conference held at his residence, at Ondo street Bodija Ibadan. In the early hours of Today 6th of December, 2018.
The senator expressed his disinterest in the irregularities going on in the conduct of the primary election and other political activity in the African Democratic Congress (ADC).
He buttressed that the candidate that is going to be the gubernatorial aspirant of the new party is Barr. Sarafadeen Abiodun Alli. He added that candidates are available for all position in the coming election.
_"it is not about the name of the party, the most important is that our candidate should win, even if we contest through NMTC, TCTC and any other party"_
this was the reply of the senator when he was asked about the credibility and recognition of the party.
When he was asked about his leading candidate, Sen. Femi Lanlehin who seize to leave ADC, he express his instance as the senator didn't give him a feedback in activities going on in the political party.
He also boasted that as he has giving out his word this morning, His other loyalties in the previous party will join him in the Zenith Labour party.