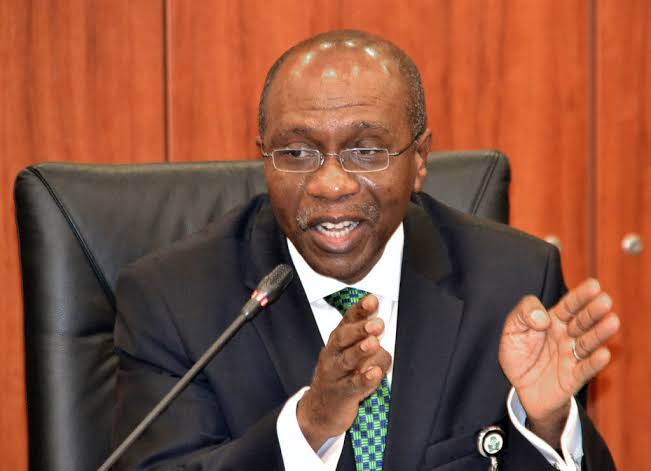 Kehinde Ayanboade.
Governor of the Central Bank of Nigeria, Mr. Godwin Emefiele on Friday revealed that the importation of goods that can be manufactured domestically is a key tool responsible for inflation in Nigeria.
Emefiele while presenting a paper at the Distinguished Leadership Program lecture at the University of Ibadan entitled "Up against the Tide: Nigeria's Heterodox Monetary policy and the Bretton Woods Consensus", buttressed that some Nigeria industries and organization deals in importing goods that are feasible and produce within the country even without checking its availability in national industries.
He added that Nigerians stoops so low to import items such as toothpicks, pencils, tomatoes, fishes in which Nigeria have enough resources and Arable lands to produce and cultivates these things which will bring about a favourable balance and surplus in the Nigerian Economy.
Mr. Emefiele noted that Nigeria in the 50s and 60s is one of the leading country in production and exportation of goods such as Palm Oil, Cocoa, Rubber with its focus in Agricultural sector of the economy.
"Nigeria has vast amounts of arable land that can be put to good use in the cultivation of not only palm oil but also cotton, cocoa, tomatoes, rice to mention few.
Nigeria used to produce tyres with rubber we has in large quantity, we had Michelin in Port Harcourt and Dunlop also closed in Ikeja which led to lost of jobs and employment for our citizens.
We need to rescucitate this lacuna."
He also explained that with the invention of the demand management policy, Bank will start tracking and prosecuting persons and organisations involved in smuggling and dumping of foreign goods in Nigeria.
Emefiele added that such persons and organisations' accounts in Banks will be closed and will be charged for economic sabotage. He added that clamp down will be done with immigration and Customs in realizing it.
According to him, unorthodox policies by the Bank has been yielding significant gains for the Nigerian economy despite criticisms from within and outside Nigeria.
He as well listed reduction in inflation, building of foreign reserves, stability in forex market and real growth of the economy as gains of adopting unconventional monetary policies.
He emphasised the need for security of farmers in Nigeria in order to have enough food for the populace, reduce unemployment and enhance security.