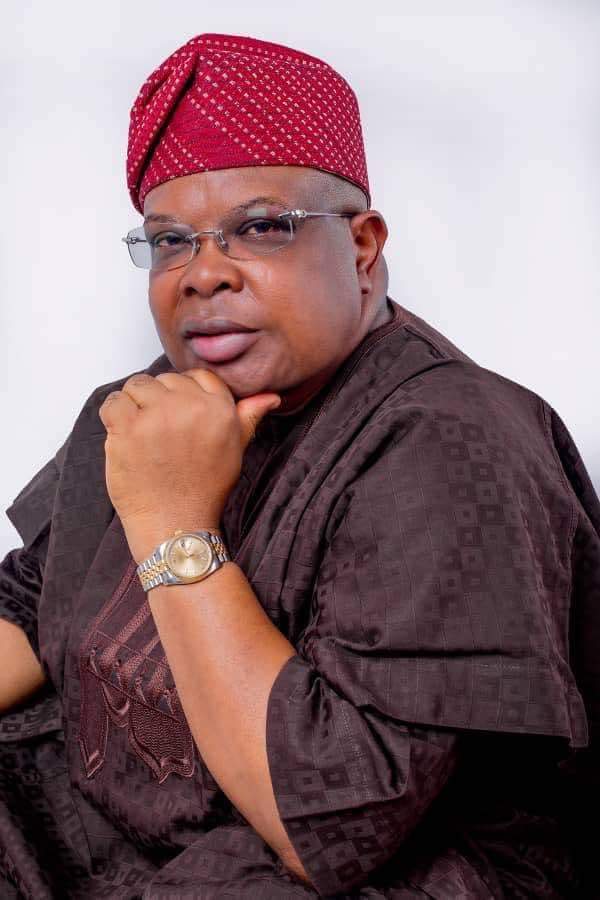 Ahead of the All Progressives Congress (APC) governorship primary in Oyo State,a group called "Ibadan Group For Good Governance " has drummed unwavering support for the candidature of Tegbe,a leading Gubernatorial aspirant on the platform of the All Progressives Congress,APC in Oyo State,holding brief for his humbleness,respect for people's feelings and sentiments which gives him an edge ahead of other contestants.
This backing is,however, testifying to his general acceptability,at home and in Diaspora. The indigenous group says its blessings to Gubernatorial ambition of Tegbe does not only base on his pedigree and track records but on the belief that he would not be an arrogant master when he becomes the Governor of Oyo State,adding that with all he possesses as human,he is eminently qualified to succeed Governor Abiola Ajimobi.
Speaking recently on behalf of the group, the president of the pressure group,Dr. Olajide Akinbiyi and Comrade Kunle Ajagbe as coordinator and secretary respectively, says aside from Tegbe's intellectual property which will positively rub off on the giant strides of Governor Abiola Ajimobi who has laid a solid foundation for modern Oyo State,describes Tegbe as a cerebral being,who has become successful in his pursued career and assures that,he would use his ingenuity to take the state to the next level and leverage on the achievement of the incumbent Governor in key sectors.
It assures that, Tegbe would consolidate on economic and security recovery which the present administration started,stressing that he would use his expertise, experience and connection in business world to actualize the dream of improving on the economic status of the state,if given the opportunity.
The group urges the All Progressives Congress, APC in Oyo State to field Tegbe, who they believe is the best man for Oyo governorship job, asserting that the party would not regret entrusting Tegbe with its mandate and will live up to expectations.
Regardless of its apolitical affiliation, the group pledges its commitment to the success of the All Progressives Congress, APC in Oyo State if the best man for the job like Tegbe is declared the standard bearer of the party.
It describes politics as a public service and says Tegbe is ready to serve the people of Oyo State with love, humanity, humility, dignity,fear of God and above passion for impacting on the lives of the entire citizens of Oyo State.
The group notes that, Tegbe has distinguished himself in leadership and promotion of ideas that earned him its confidence for the people in the state and notes that,he has the institutional memory and energy to drive Oyo State to the horizon of progress.
The group also prays for his success at the primary election and at the polls.