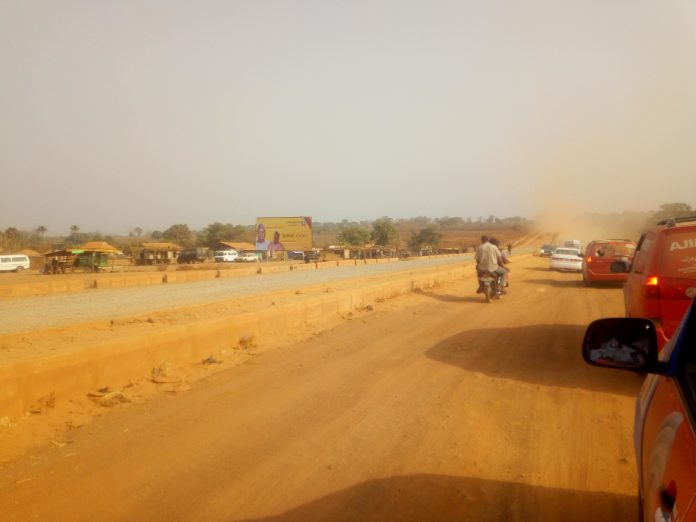 Oyo state Governor Senator Abiola Ajimobi has assured the people of Saki that the reconstruction of Saki township road will be completed before the expiration of handling over power to the next dispensation.
He also promised to complete the construction of model school in the town.
The governor gave this assurance at the town hall meeting with residents of the community at Saki City Hall on Thursday during the APC's next level campaign to the town
According to him " i have 114 days and some hours before the end of my administration and i want to assure you that the projects will be completed before i leave office.
He thanked the people of Saki for their support and urge them not to relent in their bid to ensure that APC emerges victorious in the forthcoming election.
The governor while presenting the party gubernatorial candidate and his deputy to the public Ajimobi said Bayo Adelebu record of excellence in public service will work for him as the governor of the state.
He said the all the candidates for National and State House of Assembly including Senator Abdulfatai Buhari, J West and Olatubosun Olajide are people with trusted integrity