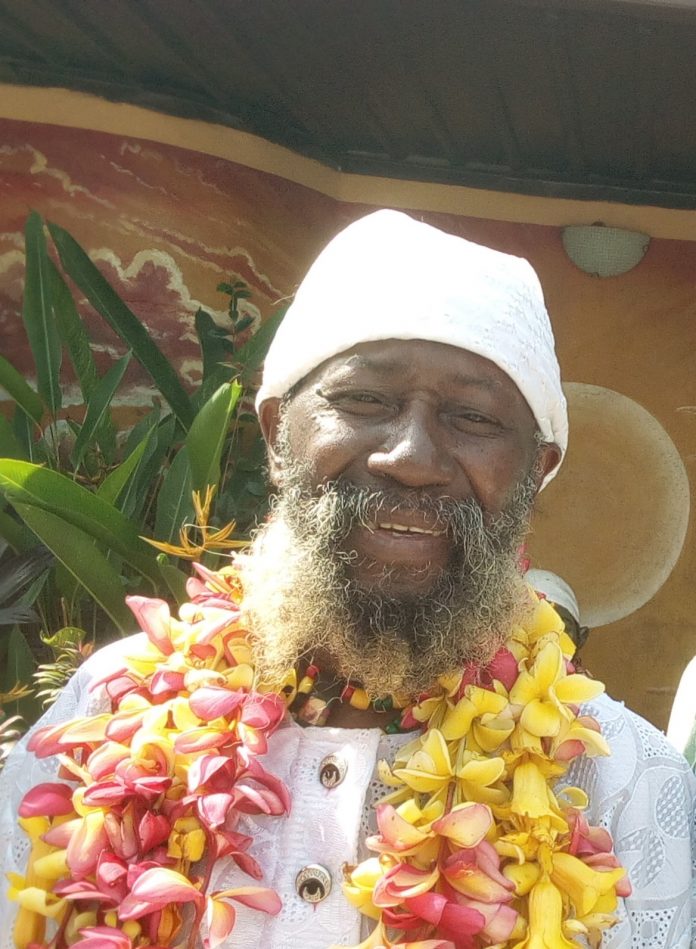 Founder of One Love Family, Satguru Maharaj Ji has caution people about misconception of his personality beacu he is the saviour of the Universe, Christ of this time and not a clergy man.
He said that "he is a living perfect master, he reveals the light to free man from darkness into light and from ignorance to the knowledge of the secret power that controls the universe, enabling the recipients to live beyond human destruction and expectation"
Maharaj Ji while addressing world press conference at Marahaj Ji village said a clergy man is somebody who has read and become indoctrinated with some ideas, Philosophies, and concepts from the book concerning person(s) or group of of telling tales of events that happened in the past which he/she cannot substantiate beyond what was said. And as well act as an intermediary between the creator and the created."
"Guru Maharaj Ji the one who reveals the light can subsequently be called the Godman of this age: Somebody who has the power and the capacity to save you from the hand of demons, poverty and all vicissitudes of life."
" Since the manifestation of the light in our midst in July 17, 1980, he said to all and sundry 'Call me anywhere you are and i will answer you, talk to me silently from your heart and i will do the listening. This is a feat too great to achieve for the pope. Archbishop of Canterbury, Chief Imam of Mecca, in various holy places where people frequently hoping to have the celestial experience but, rather, corruption anarchy, nepotism, racism, dug abuse, untimely death, wars, integrity crises having become rampant and order of the day."
While urging the clergy to tell the world the truth about God, Maharaj Ji said " I believe it is high time these men of God come clean and clear the air telling the people the true and original name of the creator which is MUA -RA-JI.
He further explained that his presence was quoted in Revelation 21.4 , which reads : God shall wipe away all tears from their eyes: and there shall be no more death; Neither Sorrow, Nor Crying; Neither shall there be no more pain for the former things have passed away.
"Satguru Marahaj Ji is saying you can see God Alive, You can communicate with God within you, With his divine knowledge , He reveals the God in you. My people, Maharaj Ji is your father, the father of creation, the only one that gives you peace of mind and swallow all your problems' he submitted".
While warning journalists from writing junks about him, Maharaj Ji said his real   the real  address is " Satguru Maharaji, The living perfect master of this age, the saviour of this time, the dustbin of life, the Al Mahdi, the Christ of this time, the world teacher"
He concluded that interminable karma awaits anybody who write junks about his personality.