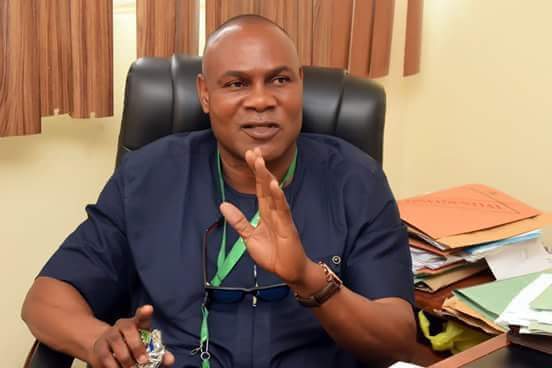 Bunmi Ojo a former Federal Character Commissioner  and pollitical ally of Engineer Segun Oni, a former governor of Ekiti state was killed by yet to be identified gunmen on friday night in Ado Ekiti
His death pour a sour taste in the social circle as the victim was a popular, responsible and reliable socialite.
A source at the venue where he was killed told our reporter that,  he use to come to the  football viewing centre to relate and analyse football with young guys of like mind.
Being a comrade, the Ido Ekiti born All Progressives Congress  (APC) chieftain was a free man who never envisage that some people could be trailing him to took life out of him .
On the fateful Friday, the late  Bunmi  was said to have received  call from unregistered number  that some people  wanted to see him and he told the caller that they should wait for him at the viewing centre , he hurriedly left  what he was doing to meet the people and watch the match.  Getting to the place, the  person that called  surface  and pointed at two guys waiting for him , immediately he sat down to discus with them,  guy at the entrance shut into the air to scared the people away and one of those who sat by him shut him at the head and chest at a close range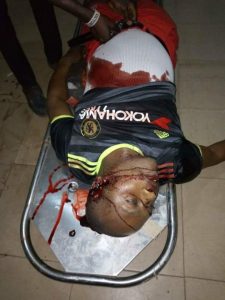 "Immediately they hit him he fell and the whole place scattered, but   later converged after those guys had left the scene and he was meet in the pool of his blood. Effort to rescue him did not yield any result as he  died few mins later and his body was taken to the morgue at state hospital in Ado.
They also took his phone two phones away and
"Police are already investigating the killing." a police source said.
Why he was killed is still a mystery that is yet to be unravel as at the time of filling this report but the police promised to get to the root of the matter and brought the criminals to record soon.
Meanwhile Ekiti state government has condemn the killing of the late comrade.
.In a statement issued on Saturday, by the Special Assistant to the State Governor on Public Communications and New Media, Lere Olayinka, the government condoled with the families, friends and political associates of the deceased, praying that God in His infinite mercies will console and uphold his wife and children.
"The manner in which Bunmi Ojo, a commissioner in the Federal Character Commission and strong ally of Chief Segun Oni was killed is a demonstration of the extent some devilish people can go to settle scores with their fellow men and the security agencies must not add this gruesome murder to the diary of unresolved murders in Nigeria.
Those who visited his wife and Family house in Ido Ekiti said they were devastated and grief over the sudden death of their bread winner.