Hon Segun Dokun Odebunmi, Lawmaker representing Surulere/Ogo Oluwa Federal constituency at the upper chamber of the National Assembly has harps on his determination to make rural roads accessible easy transportation of farm produce by farmers and produce buyers.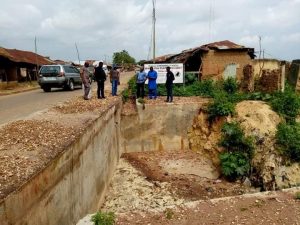 The All Progressives Congress, APC   who said he has facilitated construction and repairs of many roads as well as other infrastructures for his constituency also disclosed that  another road project, rural electrification and others  will be implemented very soon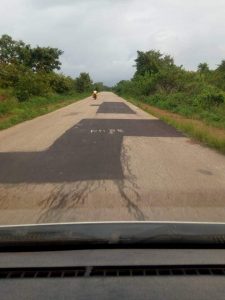 He disclosed this during an interaction with journalists after routine inspection of road construction and rehabilitation projects going on in Iresaapa-Oko road,Iwofin interchange road to Gambari and others which he facilitated through FERMA.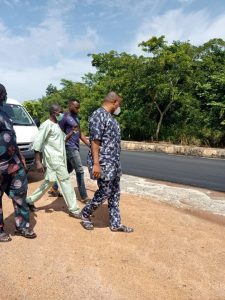 Odebunmi who is the Chairman House Committee on Information National Orientation Ethics and Values Hon segun Odebunmi  who  quoted Johann Wolfgang which says  "Not the maker of plans and promises, but rather the one who offers faithful service in small matters. This is the person who is most likely to achieve what is good and lasting "said I am determining to make constituents happy and enjoy dividends of democracy in a better way.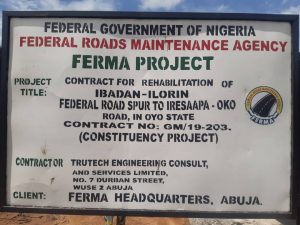 The lawmaker said further that some of the roads that link the major town and city in the state are in bad shape and need to be fix to avoid avoidable accidents and untimely death and loss of valuables especially farm produce
" Our farmers in the rural areas are going through a lot , i grew up in a rural place and i know what it entails and that is why i am striving hard to make life bearable for the farmers  and rural dwellers by facilitating  roads  schools and others which i  am sure will enhance rapid development and reduce rural-urban migration
He commended the management of FERMA for their efforts and urged motorists plying the routes to corporate with the government agency as the liitle delay occasioned  by the projects is part pains of development