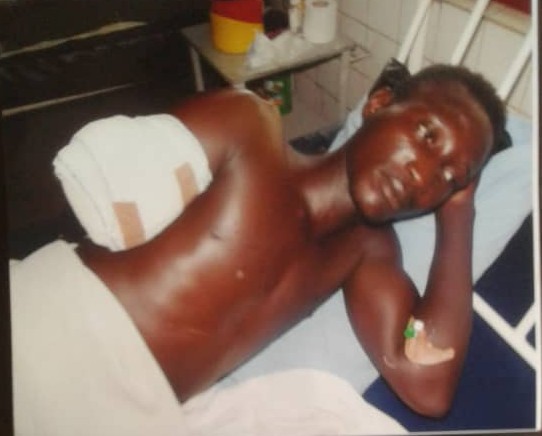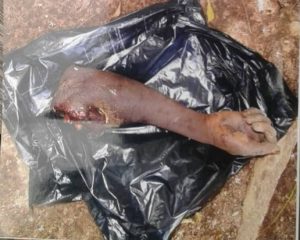 A yet to be identified herder has cut off the hand of Adamu Issa, a farmer for not allowing him to feed his animals in his Farm.
The incident happened few weeks ago Bolorunro community in oriire local government ikoyi Ogbomoso area of Oyo state.
A community member who pleaded anonumity said " On that fateful day Issa was working in his farm, a fulani herder came to feed his cows and as they were approaching his farm, he cautioned the herder from feeding the animals on peoples farms, the fulani man left and Isspeoplerned to work but few mins later, the bandit reappeared with a sword and attacked Issa
" His intention was to behead him, because that is their style but Issa used his hand to block the sword he got injured and the man use the sword to cut the hand and fled away leaving Issa in pains"
"Issa's wife who heard her husband voice from the nearby farm rushed to the scene to draw peoples attention to what happened but before the villagers in could get there the fulani had fled .'
The baale of Bolorunduro, Oyedokun adegboye Joshua who confirmed the story said he said he wasn't around when the incident happened but upon his arrival they took the farmer to BOWEN hospital for medical attention
Baale who decries the incessant attack on his people said another Samuel Oyebamiji was also attacked in his farm by fulani herdsmen
He said further that he called the DPO of orire local government to inform him about the incident but up till now no arrest has been made.
The traditional ruler however Baale urge said government and security operatives to please come and rescue them in bolorunduro and other communities around because Fulani have been terrorising them .