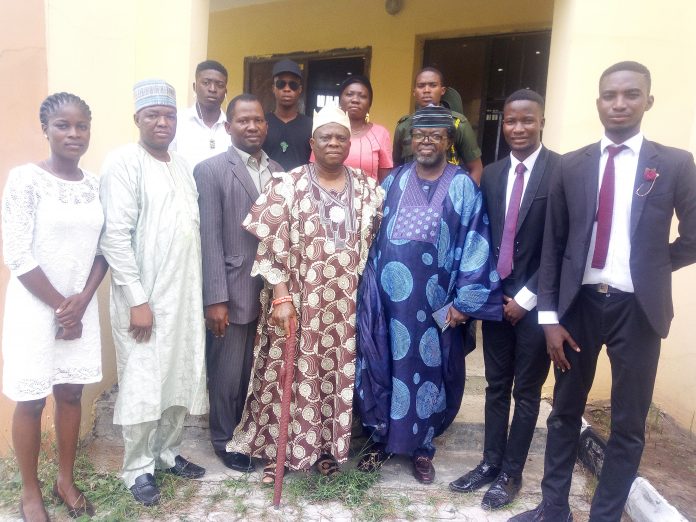 Ogbomoso First Group,  a socio cultural organization in ogbomoso community on monday joined the  National Drug and Law Enforecement Agencies and student body to sensitize the people on the effects of abuse of drugs in the society
The sensitsation programm which was part of the activities marking the 2018 United Nation  Day against Abuse of Drugs and Illicity Trafficking held at professor Tunde Afolabi Lecture Hall ,Ladoke Akintola University of Technologu Ibadan also feature the innuaguration of Drug Free Club  LAUTECH chapter in Ogbomoso
President of the organization Otunba Bayo Babatunde  in his welcome adress decried the increasing rate of drug abuse in  Ogbomoso and its environs
He lamented that Ogbomoso  has the highest number of users of illicit drugs in Oyo state. Adding that "  we are concerned about the future generations and we intend to catch them young
" Threats from drug is too large to be ignored,we must take  immediate action to safeguard our society, drug addiction is a draconian demon that can hold our society, we must never forget that a  thousand journey never happens at one go it take  little  efforts each day."
Babatunde however call on the law enforcement agencies to be  more effective, proactive  and adopt the tested strategies employed by other nations who have succeasfuly controlled the use of drugs in their countries.
Yusuff  AA Comandant NDLEA Ogbomoso Area Command  office in his remark said  the command is not relenting in its effort to reduce the influence of drugs among the youths in Ogbomoso.
" Apart from holding periodic  sensitization program like this we also raid joints and  search vehicles  for illicit drug "
He attributed the increasing rate of drugs among the youths in Ogbomoso to fertility of the land and geographical location " vehicles going to the North from the south do pass through ogbomoso and some of the vehicles are use to trafficking drugs
Onpetu of Ijeru Oba Sunday  Oyediran Olagbami Osekun 11 in while admonishing the  students  said abuse of drugs demoralizes and kill beautiful  dreams
President Elect of LAUTECH SUG  Laurel Abiodun Oluwaseun and  the president of the Drug free Society GomWalk Michael Adebowale in their separate speech commended the Ogbomoso First Group and  NDLEA for involving them in the campaign and promise to not to relent in the bid to reduce drug use and abuse in the community.