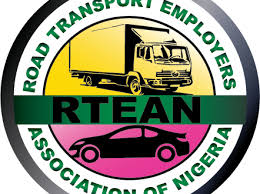 The state chapter of the Road Transport Employer's Association of Nigeria (RTEAN) has congratulated Governor Oluseyi Makinde and good people of Oyo-state for the successful end of year 2019 with good leadership memories and a good beginning of a new year.
According to RTEAN, it is a favour from God considering the fact that, many desire to see the year, but are not favoured to see it. We therefore owe God a special Thanksgiving. RTEAN prayed that this year will usher Oyo-state into a new realm of blessing and development that will manifest the state into divine favour from God.
The Secretary of RTEAN, Comrade Lasisi Abiodun in a statement made available to newsmen in Ibadan urge all members to imbibe the spirit of tolerance,understanding, hard work, security and honesty in all their dealings.
Comrade Lasisi Ibrahim Abiodun charged RTEAN members to continue to support Governor Seyi Makinde in moving the state forward. He said that the programs and policies of GSM will surely transform the state into a greater height.
Comrade Lasisi Abiodun appreciated the National President of RTEAN Comrade Osakpamwanan Eriyo and the General Secretary Comrade Yusuf Adeniyi for their unalloyed support for RTEAN in Oyo state. They also assure him that RTEAN in Oyo state will not betray the trust of their leaders.
Comrade Lasisi Abiodun prayed for RTEAN members that year 2020 will be full of beautiful testimonies, blessing, upliftment ,riches and good health.
He also assure Governor Seyi Makinde that RTEAN in Oyo state is solidly behind him saying that GSM is a blessing to the state. He said that their is need for the people of the state to continue to support the developmental strides of the Governor and his efforts to reposition the state