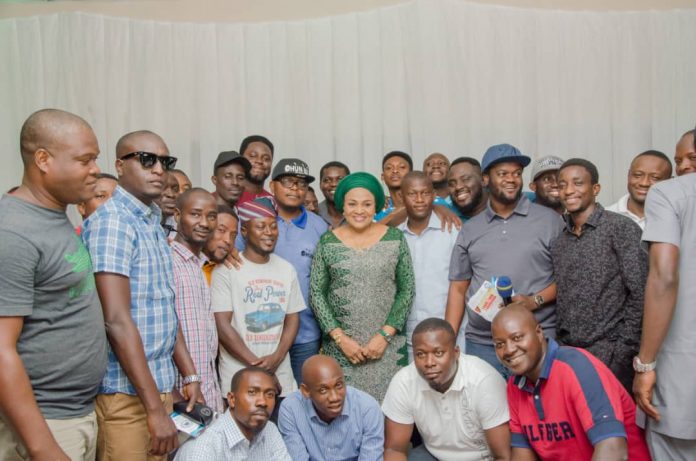 It was an atmosphere of joy and gladness as well as an avenue to wine and dine at lekan Are hall, government college Ibadan as 1992 set converged on the premises to celebrate the twenty-first reunion anniversary.
The celebration was heralded by a novelty football match earlier in the morning where Ibadan team walloped Lagos and diaspora four goals to one.
Addressing the gathering, guest speaker ,wife of immediate past governor of Oyo state, Dr Florence Ajimobi encouraged men to always support their wives, noting that doing such would be beneficial to the family.
While citing examples of how her husband supported her businesses,dr Ajimobi stressed the need for parents to expose their children to their businesses in order to make them gain needed experience for future purposes.
She advised the younger generation to learn to embreace business ventures that would add up to their lives not minding if the business was small .
Dr Ajimobi however lauded Gcioba for a job well done.
In a remark ,chairman ,gcioba, '92 set ,Alhaji Idris Busari appreciated all the members for cooperating with him and making the reunion a success story.
High points of the event included the launching of "conquered magazine " first of such to be produced by the set and award presentation to outstanding old boys.
The event also afforded the old students the opportunity to reminisce on happenings ,events and characters during their secondary school days .