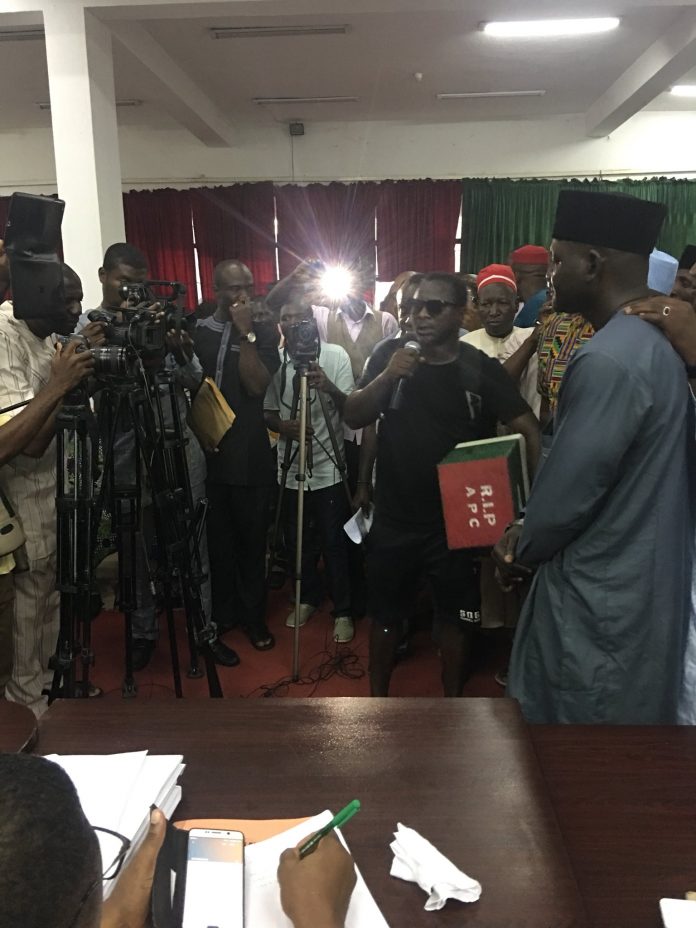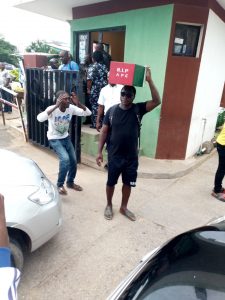 Former supporter of President Muhammadu Buhari, Isa Mohammed Munlaila has joined the Peoples Democratic Party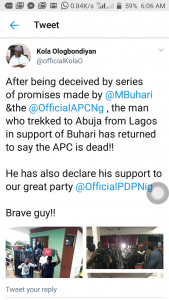 Isa who was at the PDP secretariat yesterday said the decison was due to what he called the failure of the ruling party, All Progressives Congress to provide jobs for Nigerian youths.
Munlaila  who trekked back to Abuja lamented that people were suffering as the standard of living had gone up, adding that the president had failed to fulfill his promises to the people.
in August, he told PM that "Actually, I want to show my disappointment for this APC. As you can see, the youths of this country are very angry. APC promised us heaven on earth, they promised us three million jobs in a year, but now, we don't even have 500,000 jobs in four year," he said.
Munlaila who carried a small box painted green and red with "R.I.P A.P.C." written on the red painted part and was recieved by some principal officers at the Peoples Democratic Party PDP secretariat
The party PRO, Kola Ologbondiyan tweeted that " After being deceived by series of promises made by @MBuhari &the @OfficialAPCNg , the man who trekked to Abuja from Lagos in support of Buhari has returned to say the APC is dead!!
He has also declare his support to our great party @OfficialPDPNig ."