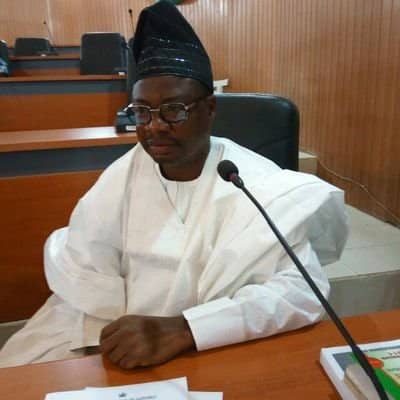 The Nigerian Police Force must look beyond name changes and mere image rebranding and reinvigorate the core values of the Security agency.
This was the submission of Speaker of the Ekiti State House of Assembly, Rt. Hon Adeniran Alagbada today while reacting to social media message asking him to add his voice to the #ENDSARS campaign.
He noted that closing down the Special Anti-Robbery Squad unit of the Nigerian Police would not in any way put a stop to cases of extra- judicial killings.
' I do not agree with the call to #ENDSARS, the call is not entirely mischievous but it is not the solution to the real problems of the force. If you put an end to the unit, you'd only be encouraging crime amidst other vices'.
He added, 'what the police must do is re-orientate its personnel, they must rediscover their core values and implement them. They must understand that there are safer ways of engagements than wielding guns at harmless Nigerians'.
Rt Honorable Alagbada also called on the Acting Inspector General, Mohammed Adamu to stay true to his commitment by ensuring that discipline is reinforced within the force. He said only discipline of its officers would put them in check and restore confidence in the force.
The Speaker also prayed for the family of the slain, Kolade Johnson asking God to heal their spirits and comfort them.
'My prayer is for God to heal the family and comfort them, I also think the President should on behalf of the country apologize to the families of the bereaved'.