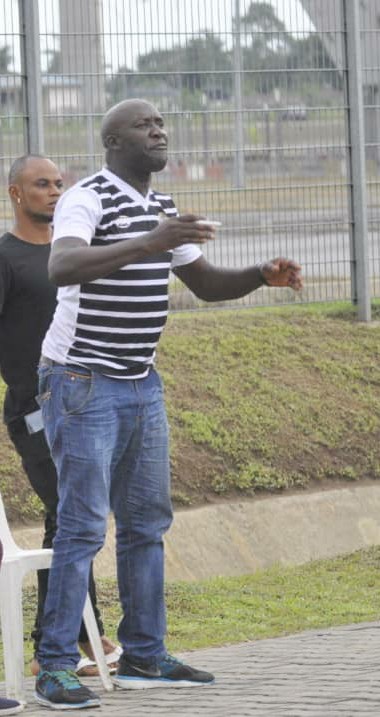 The Team Manager of Crown Football Club of Ogbomoso has expressed satisfaction with the early resumption of players and described it as sign of seriousness and dedication towards the actualization of the set target for the 2019/2020 NNL Season.
Ojotoro, as fondly called by his admirers stated this after today training which saw many fans of the Soun boys in attendance at the Soun Stadium.
Mosur in a statement signed by the media manager, Tunji Alabi, said "The players have shown that they are committed to the tasks ahead with their early resumption. We asked them to resume on the 27th December, 2019 and by weekend of 29th December, 2019 we had a full house. It is a great sacrifice in this clime of ours and we appreciate them for being on the same page with us'.
' We thank Allah (SAW) for bringing them safe and in other to make them more happy the management headed by Mr Rollanson Odeh approved that a delicious meal with drinks be served to them on the new year day".
" Their attitude towards training since resumption is highly commendable. I say thank you to the players and technical crew headed by Coach Oladunni Oyekale", the former NITEL FC and Crown FC forward told Crown Media.
Concerning those players who reported late, the team manager said " the turn out was superb which I so much appreciate because it gives the coach the best avenue to work on them but for the very few players who reported late, they will be sanctioned according to the stipulated rules and regulations in their contractual agreement with the club. Are they better than those who reported on the official resumption date ? In Crown FC we believe in discipline , no player is the best. So, if you have the opportunity to play and you are doing fine humility and seriousness should be your watchword. No player is bigger than the club so non of the players who reported late will be left unsanctioned ", Ojotoro said.
Crown FC is leading the Group B2 log after Week Four (4) and
will host Bendel Insurance FC of Benin in one of the Group B2 match fixtures at the Soun Stadium on the 11th January, 2019, when the league resumes after the festive period.