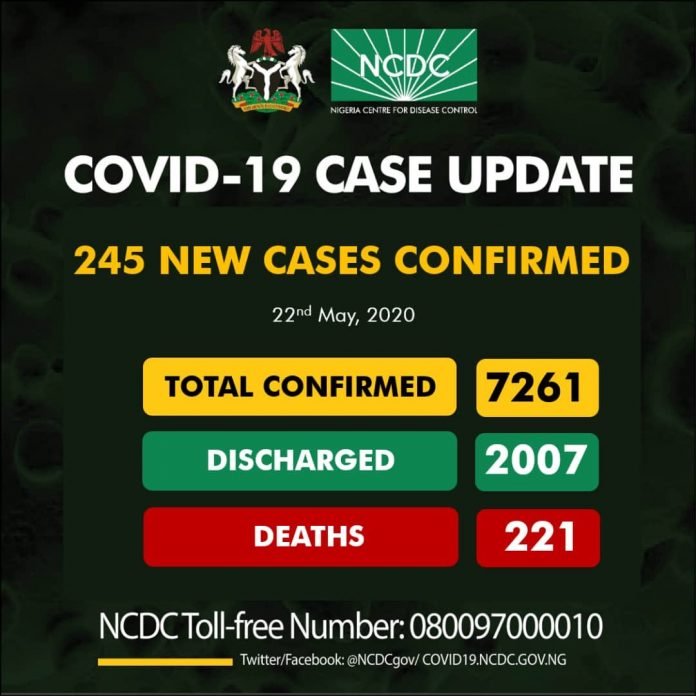 221 people have died of coronavirus as 245 fresh cases was recorded yesterday by the Nigeria Centre for Diseases control NCDC.
The total of confirmed cases is now 7261, while 2007 have been discharged.
Data obtained from the verified NCDC tweeter account @ncdc revealed that Lagos maintain its lead with 131 cases followed by Jigawa with 16 cases and Ogun 13 cases.
Record shows further that Borno has 12, Kaduna 9,9in Oyo,9 in Rivers, 9in Ebonyi 8in Kano, 7in Kwara 5-Katsina, 3in Akwa Ibom, 3 in Sokoto, 2 in Bauchi
2-Yobe, 1-Anambra, 1-Gombe, 1in Niger1 in Ondo1in Plateau, 1inFCT and 1in Bayelsa