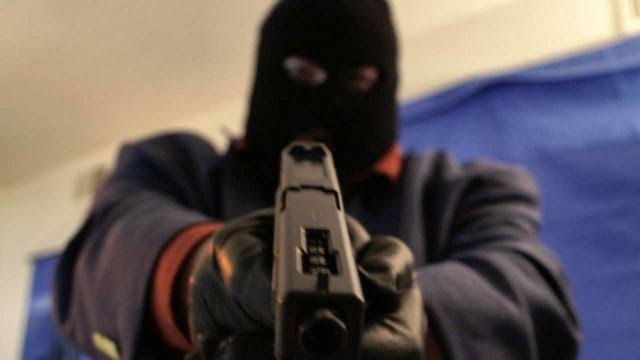 The Southern Youth Leaders Forum, the umbrella body of Youth Leaders from the 17 Southern States has called on the Federal Government and more importantly the Nigerian Police to as a matter of urgent national security, deal decisively with some criminal elements, particularly some desperate unpatriotic politicians, whom investigations have shown are conspiring with some external forces to threaten our nation's sovereignty, while also planning to truncate the forthcoming inauguration of President Muhammadu Buhari, for a second term in office.
The call was made in Lagos today, at a press conference by the leadership of the forum, where it raised concerns about the desperate moves by some politically exposed persons, to sponsor a new phase of terrorism, both within the country and through our territories with other countries, especially those who have partnered with Nigeria, in the war against the Boko Haram insurgency, through the Multinational Joint Task Force.
Speaking on behalf of the forum, Comrade Odeyemi Oladimeji and Engr Fidelix Nze (KSM), cautioned Nigerian politicians to refrain from actions that will derail the present democracy in the country.
The SYLF, expressed displeasure at those whom they described as "Political Merchants and Tribal Warlords", who it accused of not willing to employ the available legal means of seeking redress after losing out, in the last general elections, and are now engaging in actions, that are not only inimical to the government, but also to the innocent Nigerians, who will be at receiving end. The Forum said such actions are not only backwards and as such, capable of causing more security crisis.
"We wish to remind these elements, majorly those politicians involved in the ongoing attempt, aimed at derailing our democracy and ultimately, to blackmail our Security Agencies, particularly the Nigerian Army and it's leadership through sponsored attacks by known terrorists groups and their sympathizers within our country and around our borders, that we cherish our democracy and will not tolerate the desperate ambitions of a few, to override our collective national interest, particularly the future of our hard earned democracy." We are at this point calling again on those who are not satisfied with the outcome of the elections to take the most civilised route by approaching the election tribunal as provided by the constitution. Nigeria judiciary is independent and can handle any case that may arise after the elections.
The clandestine activities of this few unpatriotic and disgruntled elements within and outside of our dear nation, which has been discovered by our hard working Military leadership and other sister security agencies should be of a great concern for all peace loving Nigerians. The Forum was unequivocal that this desperate act is tantamount to treason, which attracts very dare consequences in the Nigerian constitution. Nigeria is a sovereign country and her sovereignty must be respected. Nigeria citizens had willingly renewed the mandate of President Buhari in the last elections, which was adjudged free and fair by both local and international observers.
"What is expected of any patriotic Nigerian at this crucial moment, is to work with all our security agencies in finding solutions to the security challenges facing the country, and not play politics with the lives of our innocent citizens."
The group also blamed politicians for the rising scale of kidnapping and killings by bandits in parts of the country and urged the Federal Government to hold anyone fingered by the security agencies responsible, irrespective of his/her status in the country. Our gallant Soldiers fighting in the Northeast and other part of the Country must also be encouraged by all well meaning Nigerians at this critical moment of our nation building. The Forum also saluted and sent kudos to the Chief of Army Staff, Lt General Tukur Yusufu Buratai for his doggedness, tactical and strategic approach employed in handling of the remnant of Boko Haram terrorist group and all other war mongers locally and externally