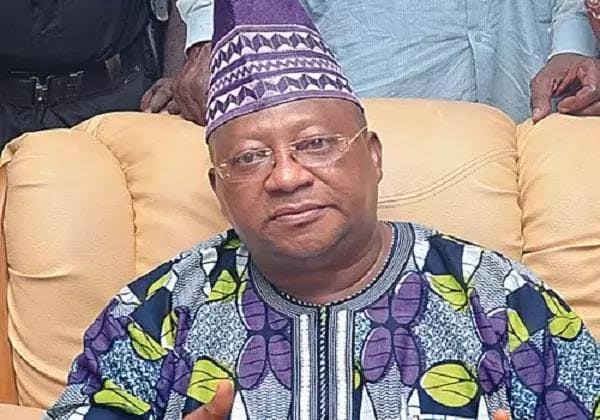 Former President of the Senate, David Mark has expressed shock over the death of the senator describing his demise as a painful exit.
In a statement issued by Paul Mumeh, Media Assistant to Senator Mark, the former President of the Senate said "I am shocked and saddened by the sudden demise of my colleague, Senator Isiaka Adeleke . It is just devastating that he is no more.
"Senator Adeleke was a peace maker.  He always craved  for peace , equity , justice and national unity. Whenever  we had  challenges and tension in the Senate, Adeleke was always  a ready hand to calm  frayed nerves .
"A highly principled , focused and resourceful parliamentarian, he always  identified with the ordinary people . He  fought for  the welfare of citizens  without compromise . He practiced inclusive politics that provided the greatest benefit to largest number of his constituents.
" For him, politics is noble, a game and a call to serve without bitterness".
In Adeleke, Senator Mark stated that the Senate and indeed the nation  lost a detribalized  parliamentarian and one of the best mangers of our democratic project.
" We shall miss his robust contributions to parliamentary  debates . We shall miss his unbiased contributions to national issues. We shall miss his humours  that were always laced with proverbs".