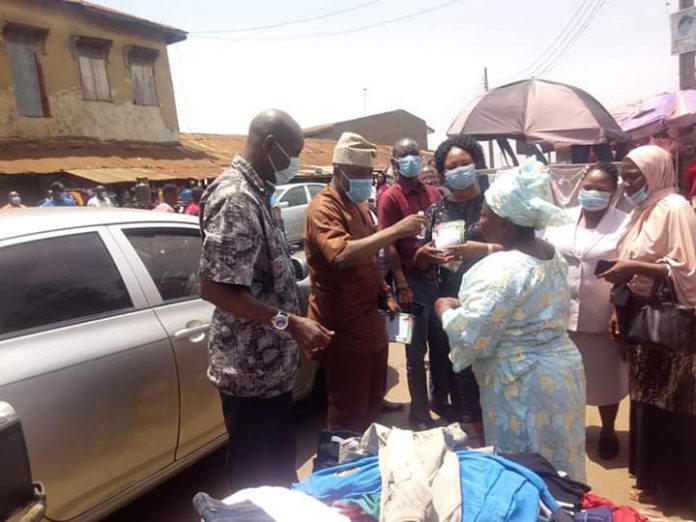 The caretaker chairman Ogbomoso North Local Government Hon Ibrahim Ajagbe today embark on sensitization campaign on COVID 19 in his constituency.
Hon Ajagbe popularly known as TOSKAY led health officials and soome staff of the local government to sanitize traders at teach them on the preventive measures to be taken to avoid contacting and spreading the virus.
He also distributed hand bills and hand sanitizers at New Waso Market, Mini Slab (Atenda), Agbada Market and some communities in the local government.
Hon Ajagbe harps on keeping personal hygiene and urged residents to always be vigilant and report to the appropriate quarter if their is anyone around them showing the symptoms of the virus.
Oyo State Ministry of Health Heplines: 08095394000, 08095863000, 08024157059.
While speaking on the road rehabilitation and other projects initiated by his administration, Hon Ajagbe said 'we are poised to make life easy for our people, we have started rehabilitation of of roads, clearing of drainages and others .
Our focus is to achieve Governor Seyi Makinde's vision of ensuring grassroot development and total transformation of our dear state in all sector