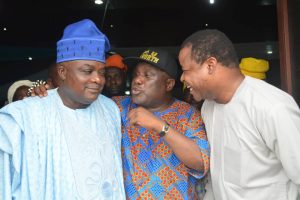 Saturday 29th June 2019 was another moment of praise and honour for Senator Abdulfatai Buhari as leadership of the All Progressives congress APC in Oyo state and constituents described him as a  responsible politician whose virtue is worthy of emulation .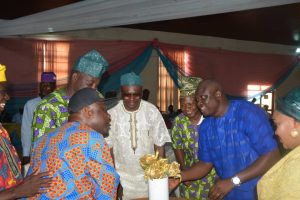 Chief Akin Oke and other party chieftain who  spoke at the inaugural reception organized  in honour of the lawmaker  said he our pride,  a loyal party man whose contribution to the success of the party is numerous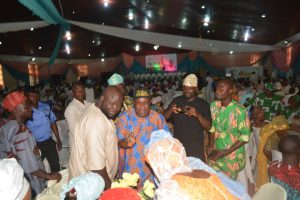 The Senatorial chairman Alhaji Radaq Arikewuyo  in his remark  said  " We in Oyo North are proud of Senator Buhari, he has not only demonstrated his passion and genuine intention to serve, he has taught us how to use political office to make people happy and I am happy that his choice as our Senator was never a mistake, we are not regretting it and we wont"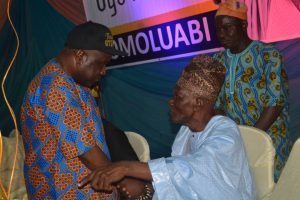 He said further that " in the history of Oyo North Senatorial district, we've never had it so good, we have never had a senator that is accessible, humble and  deliver like Senator Buhari did, his empowerment program still remain the best so far, and I am sure subsequent ones will be  bigger "
In his speech, Senator Buhari attributed his political success to Almighty God and the support he enjoy from the people and promised not to betray the confidence reposed in him
"As a representative of the people at the legislative house, I will continue to represent and present the interest of my people  and bring result, and I know with God  by our sides all our electoral promises shall be fulfill
He however urge the people to continue to support and pray for the government at all level for the development and progress of the state and the country at large. " our state, country is our own  we should develop it and make it great through  our collective  efforts"
Some of the dignitaries at the event includes, Hon Shina Peller, A federal lawmaker representing Iseyin/kajola/itesiwaju/iwajowa federal constituency  former commissioners and council chairmen in the state  while party executive was led by the state chairman, Chief Akin Oke.