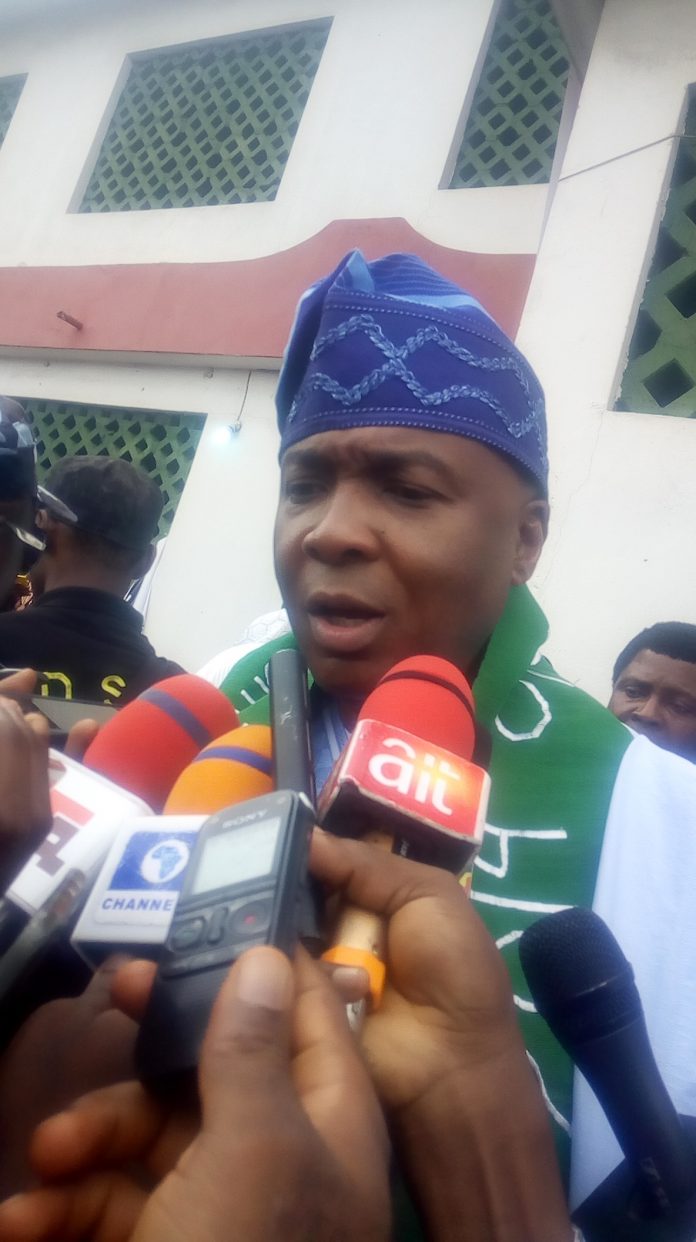 Senator Abubarka Bukola Saraki, the Nigeria's Senate President and a Peoples Democratic Party (PDP) presidential aspirant for the 2019 elections, on Tuesday said the country needed a "digital President".
He also  declared that incumbent President Muhammadu Buhari of the ruling All Progressives Congress (APC) does not understand governance.
Saraki stated this while addressing Oyo state PDP delegates for the national convention, at the state's party secretariat, Molete,  Ibadan, ahead of the PDP primaries.
He was accompanied by Senator Rafiu Ibrahim, Senator Abiodun Olujinmi, Captain Idris Wada, Dr. Doyin Okupe and Hon. Muhammed Wakil.
He noted that the mistake Nigerians have made over the years was electing people into positions of authority based on ethnicity sentiment and geographical location.
The PDP presidential aspirant specifically maintained that Nigeria needed a digital President who can relate well with Presidents of other counties.
He said: " If you have observed, you will discover that Presidents of other counties who have visited Nigeria in recent time did not sleep in the country. They will just come for two or few hours and go back".
The Senate President maintained further that what the country needs in 2019 is a capable President, as Buhari has shown that he is not capable for the task.
Saraki insisted that having worked with the President for over three years, he has discovered that the Buhari does not understand governance.
He added instead of Buhari performing as an elected President, "people you did not vote for are the ones doing the work".
The Senate President, however, declared that   he is the most capable for the work among the PDP Presidential aspirants, urging the Oyo state delegates to support his aspiration.
Among Oyo PDP leaders that received the Senate President were: the state chairman, Alhaji Kunmi Mystapha; Elder Wole Oyelese; Alhaji Hazeem Gbalarumi; Mr. Wasiu Adeleke; Dr. Saka Balogun; Chief Jacob Adetoro.