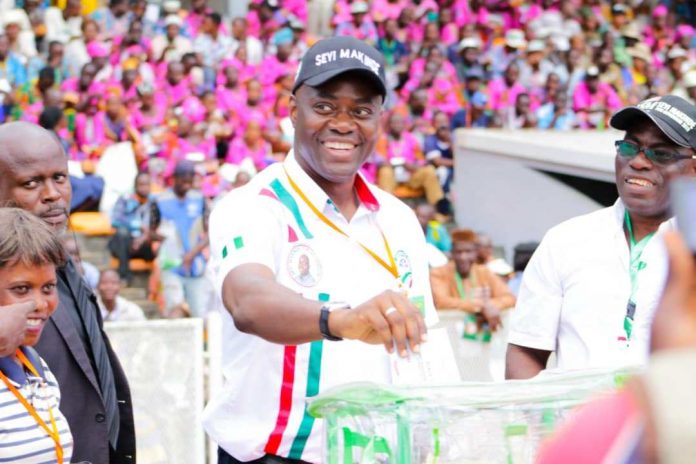 A former governorship aspirant on the platform of the African Democratic Congress (ADC) in Oyo state Mr Aderemi Oseni has urged the state governor-elect, to embrace the spirit of sportsmanship and be magnanimous in victory and accommodate everyone by avoiding politics of seclusion and retaliation.
Oseni gave the advice in a congratulatory message he sent to the newly-elected governor and his political party, the Peoples Democratic Party (PDP).
He also appealed to the new governor "not to go against anyone because of political and ideological differences, adding, "I want you to remember the complexity of Oyo politics and the understanding that they will not for any reason accept any excuse for any failure in governance.
"I therefore encourage you to hit the ground running. Get only those who are competent hands, irrespective of party affiliation. This is to ensure that all hands can be on deck to move Oyo State forward."
The former governorship aspirant noted that the victory should be ascribed to God and prayed God would grant the governor-elect the needed grace and strength to successfully steer the ship of the state