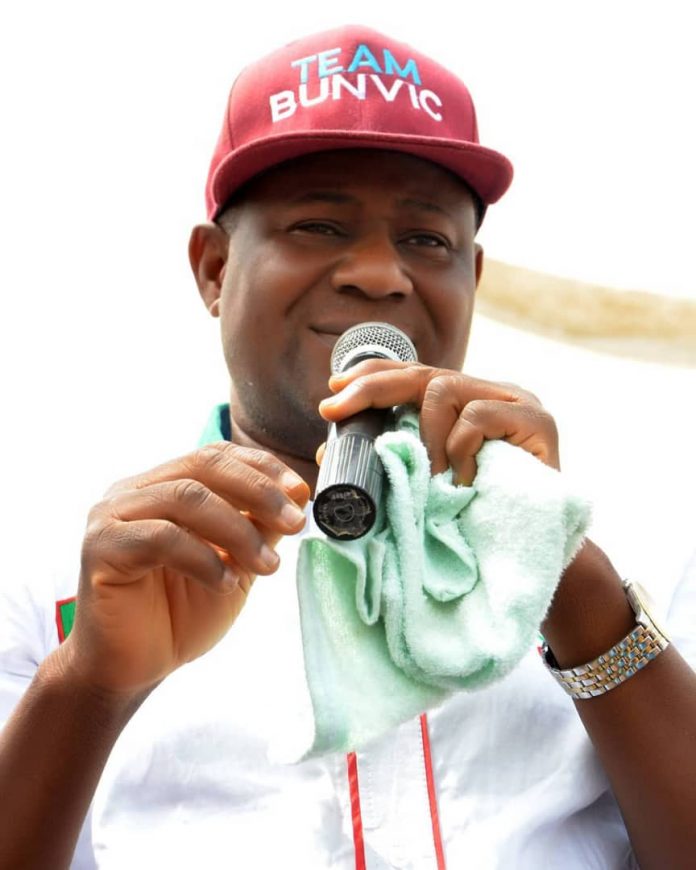 A Chieftain of the All progressives Congress APC in Oyo state Hon. Segun Dokun Odebunmi has congratulated Senator Abiola Ajimobi on his deserve nomination as the APC deputy national Chairman, South.
Odebunmi who is a member of the National Assembly acknowledged the appointment as a recognition of Ajimobi's Sterling leadership qualities which even the cynics of his administration cannot reasonably deny.
The lawmaker admonishes him to bring his rich experience to bear to tend to the multifaceted challenges rocking the party in the region.
Odebunmi who is the chairman House of Reps Committing information, National Orientiation, Ethics and Value noted that Abiola Ajimobi has consistently make others better and institutions stronger as a result of his presence while similarly leaving a lasting impact even in his absence as visibly seeing in his 8 years reign in Oyo.
Dokun noted that leadership is the ability to effectively communicate with people and this Senator Abiola Ajimobi has consistently achieved.
" He is a rare leader and an exemplar, the kind that people have come to trust wholeheartedly. "
"He has a huge investment in people and has deservedly earned their trust.
While describing the appointment as a round peg in a round hole, Dokun Odebunmi opined further that Senator Abiola Ajimobi will achieve excellent results by it and put the party in good shape ahead of the next electioneering period. "
He charges Stakeholders and party members to shun politics of bitterness and work together with him to deliver more progress to the party in the region.