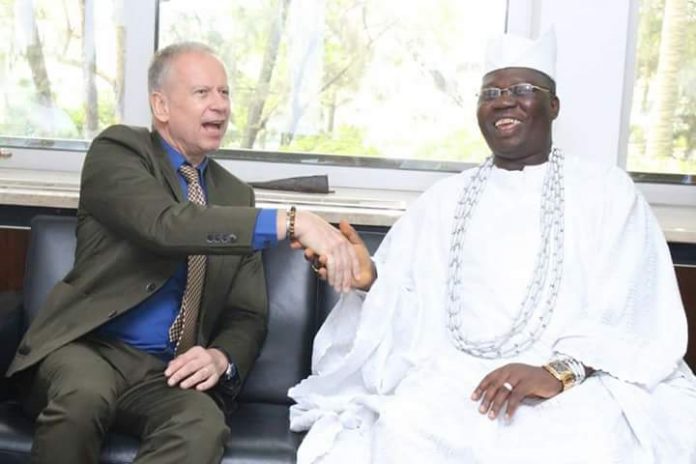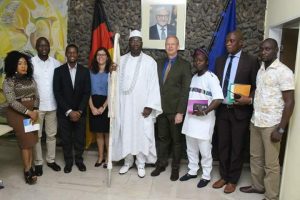 Aare Onakakanfo of Yoruba land, Aare (Dr) Gani Adams today paid a courtesy visit to German Consulate Office in Lagos.
Aare Onakakanfo and his team were received by Mr. Ingo Herbert, Consul General, Madam Alexandra HERR, Deputy Consul General and Mr Omotunde Idris Kasali, Programme Office in the cosulate
In his remark Aare Gani Adams said visit was meant to seek for better relationship, peace across the world and promote the Cultural Identity of Yoruba race.
Also to establish a peace and conflict resolution strategy as well as seeking solution to the problem of Illegal migrants across Europe.