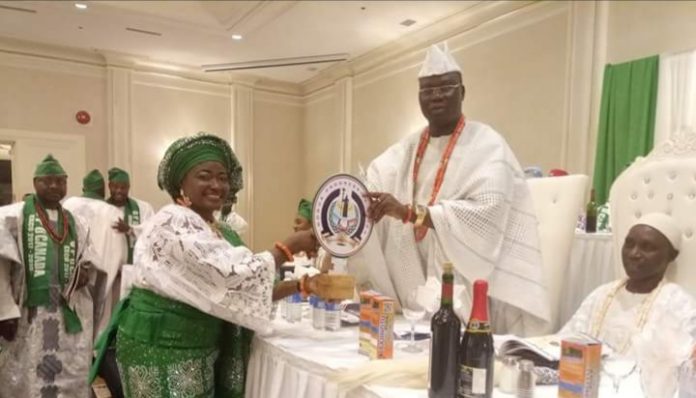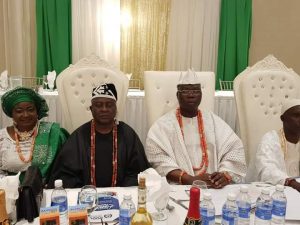 Global Convener of Oodua Progressive Union (OPU) and the Aare Onakakanfo of Yoruba Land, Iba Gani Abiodun Ige Adams at the weekend innuagurate another chapter of Oodua Peoples Union OPU in Canada.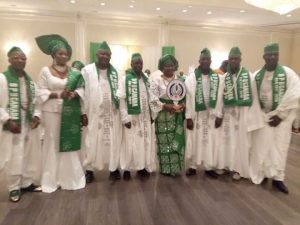 OPU, a socio- cultural organizations which was established to promote Yoruba culture and tradition in the diaspora is now in 84 countries of the world.
The Inauguration of Canada chapter was held at Pine Crest Events Centre, Toronto, Canada
Chief (Ms) Funmi Olumade, popularly known as Iyameto of Canada is the pionner chairperson of the chapter
Aare Adams in his brief remark enjoins Yoruba in diaapora to always ensure promotion of Yoruba traditiom and culture in their domain by teaching the younger generations about the importance and relevance of their culture to their advancement in life
The National Coordinator of Oodua Peoples Congress also use the occasion to stress on the need to unite and work together as one family for progress and development of the race.
" l want you to see this gathering as a rallying point for networking, for social interaction and economic integration. Without mincing words, our core values, aim and objectives still remain sacrosanct."
"But as good as the ideal of OPU is, I am of the view that this platform offers great opportunities to all Yoruba sons and daughters in the Diaspora. These opportunities, among others, are to rediscover our latent values, promote our common identities, and champion the cause to liberate the Yoruba race. "
"As a group with branches in 83 countries across the world, we are poised to secure a better future for young people and the next generation of Yoruba race, by boosting the social and economic power of all our members."
"Like a 4-by-100 metre relay race, I have started the OPU race with a baton in my hand, starting from Britain, Indian, France, Holland and South Africa. Therefore, as we launch the Canada chapter of the group today, which is the 84 branches all over the world, I am handing over the baton to you-(all our members in Canada), keep moving, and don't relent until you reach the last line, where our seven years of ceaseless race and effort shall be rewarded. That, for me, is exactly, the Promised Land. And we shall all reach there in peace and not in pieces."
The events was graced by dignitaries from all walks of live including traditional rulers, Yoruba leaders in Canada and it's environs