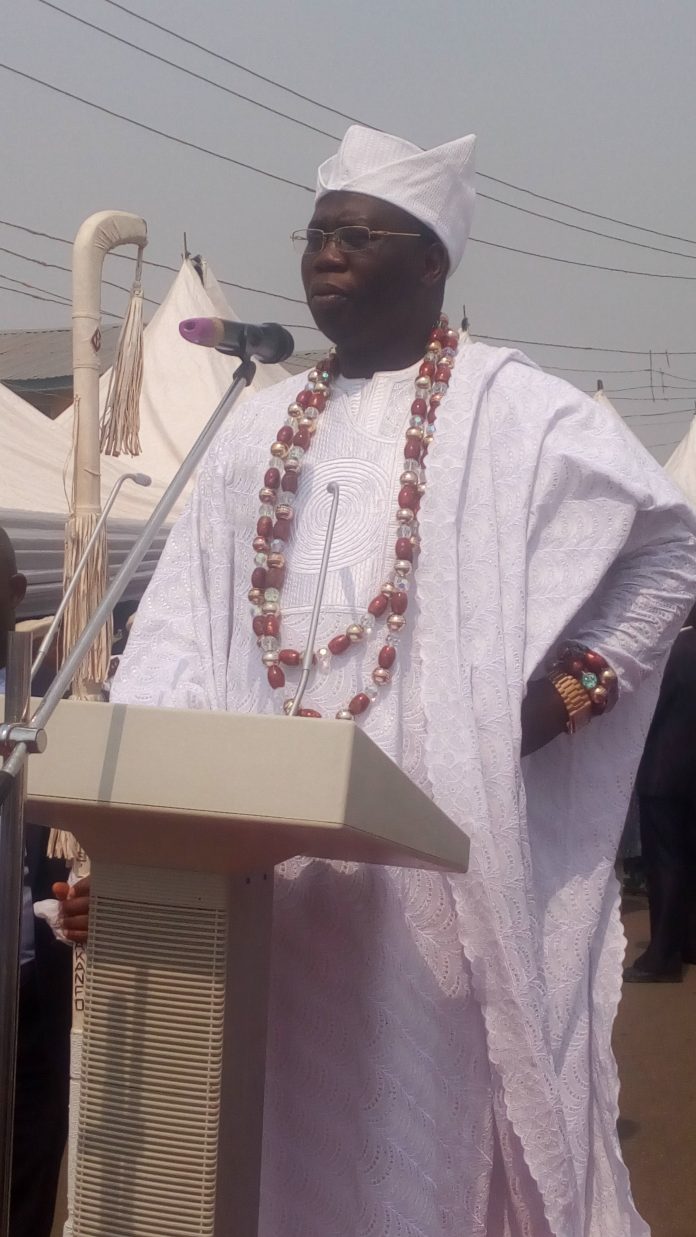 Aare Ona Kakanfo of Yorubaland, Iba Gani Adams has warned detractors of Yorubaland to desist from fanning embers of division and retrogression or face the consequencies of their actions  in no distance time
Just as he cautioned social critics and religious extremist not to undermine the position of Aare Ona Kakanfo with their irresponsible comments and criticism on social media platform but consider and respect the value of the position in yorubaland.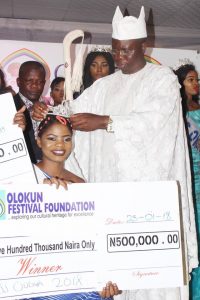 Adams in his speech at the 2018 edition of Odudwa festival in ile Ife lamented the disunity in Yoruba race and assured of his readiness to ensure peaceful coexistence and Unity in the region.
The generalissino who was appearing for the first time after his installation said efforts have been going on for cultural evangelism through festival promotion and related events and the next level is ensuring unity reigns supreme among the people
He said further that "it is a new dawn because we have come a long way in our struggles for unity among the Yorubas. Today as i stand before you, great sons and daughters of Oduduwa, i urge you all to enjoined me in my vision and commitment to unite tge race.This is a dream not too big, and we can all make it a reality."
" In the past, Yoruba race occupied a special pride of place across the world.This was possible because of our unique tradition, cultural heritage and intelligence. we were once a blessed race among the country of nations, in the past we eulogized our gods and deities; we cherised hard work and dilligence, we appreciated trutfulness and honesty. we honoured talents and wisdom, there was a common identity between tge traditional institutions and our core values are tailored towards making us a complete man. That was what translates to what Yorubas of those years called ' The Omoluabi" a complete man.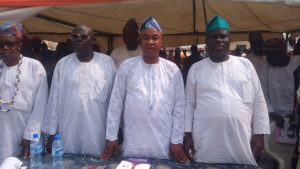 " Today, everything has changed, the good old days have gobe with the winds and our unique sense of pride had been relegated to the bottom. and the ugly result is what we see today, we have lost everything that we can be proud of as people and before our very own eyes the new generations of sons and daughters of Yoruba have lost torch with our history, this is too bad because our past history is supposed to the template fot achieving the great future.
Aare Adams commended Ooni of Ife Oba Adeyeye Eniitan Ogunwusi and Alaafin of Oyo Oba Lamidi Olayiwola Adeyemi 111 and others for their consistency in promoting yoruba race and working for the unity among the Yoruba ' As the foremost yoruba obas, History has bestowed on them the role of a bridge- builder and a unifying factor.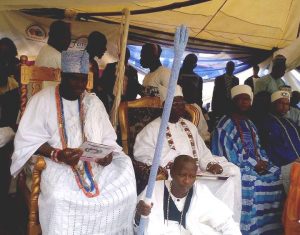 His imperial Majesty Oba Adeyeye Eniitan Ogunwusi in his speech coroborated the claims of Otunba Gani Adams on the need for Unity saying ' It is time we rise to challenge the statusquo and face the reality which is the need to work together for unity and progress of yorubaland.
' if there is unity and love in Yorubaland, there will be peace in the world and we will all live happily and enjoy steady progress'.
Speaking on Gani Adams insallation as Aare Ona Kakanfo. Oba Ogunwusi said ' God chooses Gani Adams he has been been workibg tirelessly to promote yoruba culture and tradition and i am sure he will not fail in his new assignment."
The monarch however pray for Gani Adams the entire yorubarace and urged Yoruba people to continue to seek God's direction through fasting and prayers.
Professor Adisa Ogunfolakan, the guest lecturer in his lecture said the emmergence of different pan Yoruba groups and most importantly Gani Adams led Oodua Peoples Congress is restoring hope and faith that Oduduwa as root of our emmergence and oneness should be held supreme preserved and adored.
While congratulating Gani Adams on his installation as the 15th Aare Ona Kakanfo Ogunfolakan who is thr Director Natural History Museum, Obafemi Awolowo University Ile ife said " You are a round peg in a round hole, indeed, you are the Oduduwa of our time, Odudwa did it and achieved it , i pray that the irumole olukotun. irumole olukosi will help and sustain you to achieve unity and oneness of Yoruba people.
The event which was graced by traditional rulers, members of the Oodua Progressives Union OPu and other dignitaries from all walk of life features traditional music and dance as well as beauty paegent .