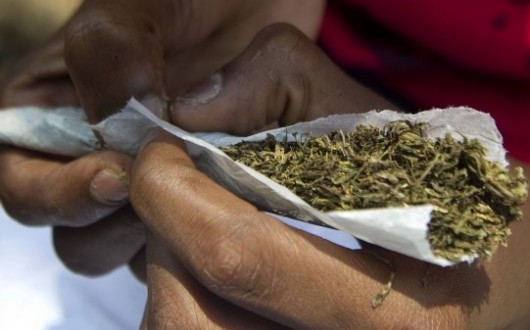 Oyo State House of Assembly on Tuesday alerted of the existence of no fewer than 500 Indian hemp and other hard drug joints within the Isale-Osi, Iyana-Asuni and Born Photo areas of  Ibadan South West Local Government Area .
Also, the House at its plenary stated that it has  identified the names of 24 criminal ringleaders and gang leaders of rival criminal groups tormenting the area in attacks and reprisal attack during the October 24.bloody clash in the area.
The lawmaker made  these, known while deliberating on a report presented by the House Committee on Security and Strategy.
The House had on Tuesday, October 24, 2017 mandated the committee to look into the Matter of Urgent Public Importance on the causes of the mayhem of Sunday, October 22, 2017 that disturbed public peace and caused the destruction of properties at Iyana-Asuni, Isale-Osi and Born Photo axis of Ibadan South West Local Government.
In the report entitled: "Worrisome Public Disturbance, Thuggery, Public Brawl and Other Violent Crimes Around Isale-Osi, Iyana-Asuni and Born Photo Axis of Ibadan South West Local Government", submitted by the lawmaker representing Atiba State constituency, Hon. Gbenga Oyekola.the committee said  the public disturbance was traced to a carnival organized by youths in the community but which later turned violent and spread different parts of the community.
Honourable Oyekola stressed that the committee further discovered that the communities had been under the siege of hoodlums and other violent gangs and the situation was getting deteriorated as more and more residents were fleeing the neighbourhoods and business activities are now at the low ebb.
Commenting on the report. some of the lawmakers in their remarks asked the Oyo state Police command  to look into creating more police stations within the axis, to complete the only station serving the communities.
Speaker of the House,  Hon. Michael Adeyemo in his comment  advised  politicians to desist from using the youth for nefarious political purposes, particularly arming them against the people they claimed to serve.
Honourable Adeyemo urged members of the publics especially those in the area to help fish out those perpetrating heinous acts by supporting  local government councils and the police in ensuring that people's lives and property are protected while also challenging the security agencies to rise up their mode of operations to fight crimes in the area.
The report was adopted with the directive to pass it to the Special Adviser to the Governor on Security for onward implementation.