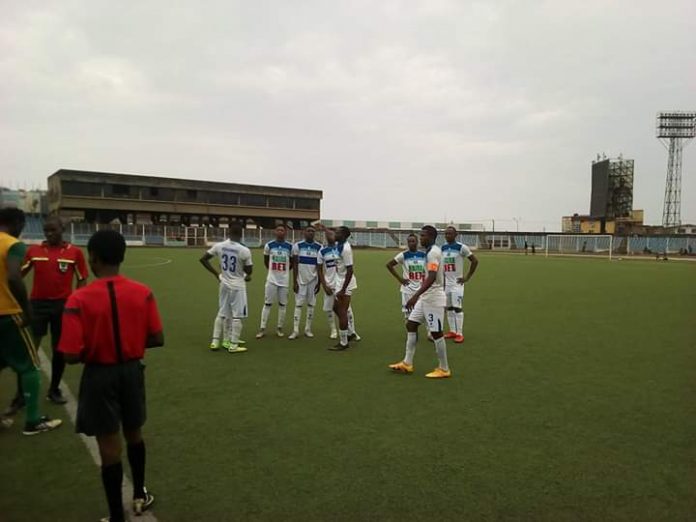 * Task coaches on goal scoring
Supporters and fans of Shooting Stars Sports Club ($SC) of Ibadan showered praises on the team after the Oluyole Warriors were held to a goalless draw by visiting Sunshine Stars of Akure.
An appreciative number of spectators watched as the two teams battled to a nil all draw in the friendly match played on Thursday at the Lekan Salami Stadium
Apparently happy with the performance of the Edith Agoye tutored lads against the Nigeria Professional Football League (NPFL) side, the fans not minding the outcome of the match made positive comments about the Oluyole Warriors.
Gathering together in groups to discuss the match, scores of the fans expressed satisfaction with the fine display of the players, stressing that such performance if replicated in the incoming Nigeria National League ( NNL) season would earn the team a promotion ticket.
They were of the opinion that if their darling team can battle a good team like Sunshine Stars to a standstill, the team would be a hard nut to crack for other teams
The fans however expressed little worries over the inability of the team to convert numerous chances created in the pulsating encounter.
The Oluyole Warriors were on the offensive for the most part of the encounter but poor finishing, coupled with the tight defensive network of the Akure gunners and the sharp reflexes of goalkeeper Ayo Ojo denied them of any goal
The fans tasked the Edith Agoye led technical crew to work on the team's attack before the season commences on March 13.
Meanwhile, Shooting Stars will continue their build up to the season with another friendly match against an Ibadan based clubside.
The match is billed for 7am.