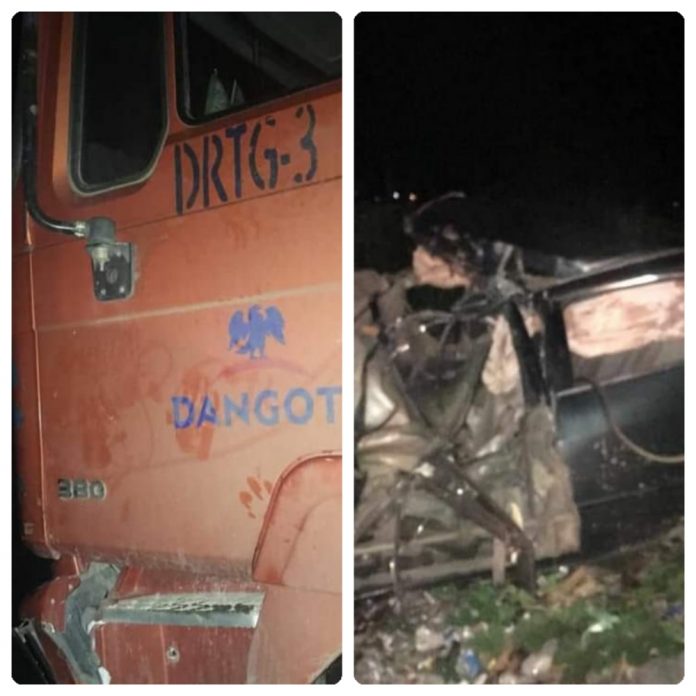 Three people have been reportedly killed in a fatal accident involving one of the trucks of Dangote company and a Honda car on Monday evening
The head on collision which led to the ugly incident occurred at the POGIL junction close to Ijebu Ode Mechanic Village on the expressway.
Gateway Times reports that those killed were in their 20's
According to the report, the Honda car which was crushed by the articulated vehicle just negotiated the round about at the entrance of Ijebu Ode and heading towards Ibadan expressway while the Dangote vehicle was coming into Ijebu Ode township.
Meanwhile, motorists and passengers heading in and out of Ijebu Ode were stranded as the two vehicles had already blocked the expressway.
A reporter with Gateway Times who visited the scene of the fatal accident disclosed that officials of the FRSC were making frantic effort to evacuate the remains of the deceased and also cleared the road.
Source Gateway Times