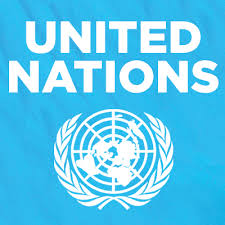 Members of the United Nations Security Council will visit Nigeria in few days time to assess the humanitarian crises in the North East.
Outgoing Minister of Environment and United Nations Deputy Secretary General, Amina Mohammed, disclosed this while briefing State House correspondents after the weekly Federal Executive Council (FEC) meeting presided over by the Acting President, Professor Yemi Osinbajo.
Mohammed said the team will be visiting the Boko Haram ravaged North East to have first-hand information on the effect of the insurgency and what the current administration has done in the region.
According to her, "in the next two weeks or so, the UN Security Council, should be visiting Nigeria and when it does, we will be showing them exactly what the president has been highlighting and that nexus between poverty, conflict and climate change.
"They will visit the North East and they will see some of the root causes of (why) our young people are being to dragged to a life of terrorism. "We can talk about health and there is global fund and there are institutions in the UN that will help us to strengthen what is happening on nutrition on children, mental health and several aspects which can be better coordinated.