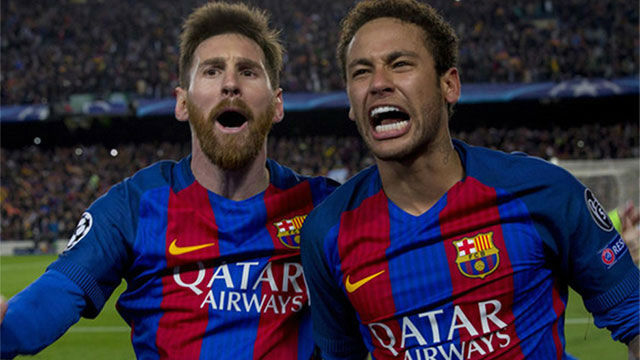 Every goal scored by either Lionel Messi or Neymar in official tournaments, including the 2018 World Cup in Russia, will be equivalent to 10,000 school meals for children in Latin America and the Caribbean. Marca.com reports
Ana Ferrel, regional spokesman Mastercard who disclosed this on Thursday also hinted that  they will donate 10,000 school meals to the United Nations World Food Program (WFP) each time the Argentine or the Brazilian score a goal.
"I am very proud to be a part of this campaign, it will help change the lives of thousands of children and I hope that it will produce just as many smiles," Messi said.
Neymar declared himself "happy" to be able to help.
"We want to ensure that the children of the region can have a plate of food and more hope," he said.
"We Latin Americans know we can do great things when we unite and this is an example of that.
"Together, we can fight hunger."
Ana Ferrel, regional spokesman for MasterCard, also noted how the project is very beneficial for massive amounts of people.
"More than 40 million people throughout Latin America suffer from hunger, many of which are children," she said.
"Combating hunger and child malnutrition is a way to support education and is key to reversing the cycle of poverty."
This Initiative, referenced as #JuntosSomos10, or 'Together we are 10,' is part of an initiative started by Mastercard last April.
Those interested can also donate money directly to through the website of this campaign or use the hashtag #JuntosSomos10 on Twitter and Instagram.
Each time the hashtag is used, MasterCard will donate one school meal.
If a donation is made directly with a MasterCard card, the company will donate 10 meals.
In addition, MasterCard have already donated 300,000 meals to the cause, with numbers expected to grow rapidly in the future.
Source : http://www.marca.com