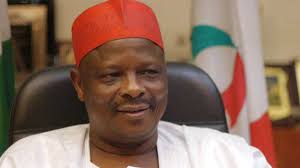 "The further a society drifts from the truth, the more it will hate those that speak it" – George Orwell
It is a truism that many Nigerians today, are disillusioned about the ugly trend of things in the country–and justifiably so, many have lost hope on whether the situation could be reversed for the better.  The enormity of the challenges across the land, if care is not taken, seems irredeemable.
The truth of the matter is that what we are witnessing today in the country is an inexplicable manifestation of many years of rot, lack of appropriate policies and concrete actions that could have generated an enduring socio-economic master plan.
The irony of our national disorientation therefore, is that we are regrettably undergoing series of crisis of governance and mal-administration. Our situation is made worse by the uncertainty that precariously hangs over our nation occasioned by the inglorious brutal and wanton killings in the North-East, North- Central and pockets of places around the country.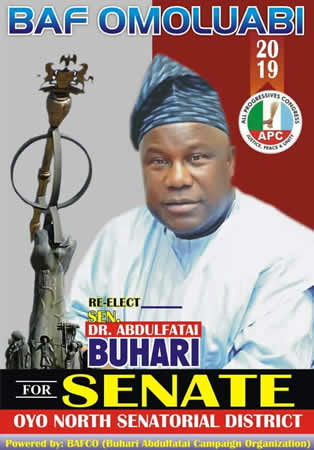 We are regrettably rooted in the Hobbesian state, where life is " brutish, nasty and short ". Until they meet in the evening, family members are no longer sure they have not lose one of their own; worshippers go to church, they returned as dead bodies; adherents go to mosque, they are brought back dead; communities wake up in the morning, all they do is to arrange for mass burial of their kith and kin killed over the night by marauders in the name of " herdsmen ".
Trust in the current leadership has waned. Military men live in fear and anguish. Fear and uncertainty hang over the nation.  Things have gone awry with no corresponding response from the seat of power. It put paid to the saying that any government that is incapable of guaranteeing the security of the lives of its citizens has not only failed, but has equally lost its mandate.
Another national election is around the corner. We can collectively make a choice between what is available now, if we are satisfied or change the CHANGE, by trying a new set of leaders. The notion that we don't have replacements for current office holders is not only illogical, but also deceitful in a surging population of 180 million people. Such a thought is a clear demonstration of poverty of vision, not only by beneficiaries of the status quo, but also their co-travellers.
As the elections draw nearer, the consensus among many opinion leaders in the country is that one man that fits the billing between the old brigade and the agitated Nigerian youths in the unfolding generational tussle for the number one job is the former Governor of Kano State, Sen. Rabiu Musa Kwankwaso, RMK, for short. Of course, they are quite right based on his celebrated pedigree as a prime Nigerian leader.
FOOTPRINTS
Under RMK, Kano State witnessed an unprecedented development in many key areas of governance, education, health, works and housing, science and technology, water resources and empowerment. His tenure produced cumulatively well over 8,000 enduring projects.
In the area of governance, RMK did well to abolish the corruption laden Security Vote to entrenched transparency and accountability. For the records, he introduced the first Treasury Single Account, TSA. By this arrangement, all government revenues were domiciled in a single account, and all expenditures correspondingly must go through established channels for approvals and payments to be effected without delay. He also ensured for the first time that 70 per cent of the state budget was allocated to capital expenditure, with recurrent expenditure pegged at 30 per cent.
As a result of the sincerity of purpose of RMK, many leakages in government revenue were blocked through streamlining of government running cost.  By the time he left office in 2003, government was able to save N500 Million on a monthly basis. In the same vein, particularly to encourage the Civil Servants, RMK by Executive Order ensured that their salaries were paid on the 25th of every month through their respective banks. He also ensured that Biometric Data Capture of the Civil Servants was carried out to end the scourge of ghost workers. The mandatory weekly Executive Council meetings for his two terms slated for Wednesday was never skipped for once. Besides, all resolutions were published in national dailies, online platforms and other media channels for an inclusive administration. He also ensured that the state and local government accounts were audited and published for public scrutiny. 180 brand new fully equipped Toyota Hilux vans were distributed to security agencies, including vigilante groups while the Government House was aesthetically renovated to meet the trend of modern governance.
In education, a revolutionary approach was adopted in resuscitating the moribund sector. RMK introduced a FREE FEEDING SCHEME in all primary schools, provided two sets of free uniform to pupils, so as to make for uniformity and encouraged the young minds. He embarked on the re-training of all primary school teachers to attain the basic minimum qualifications. This was necessary to consolidate a good foundation for primary education in the state. To be able to accommodate the upsurge in primary school enrollment, the state government under RMK, established well over 250 new primary schools, as the enrollment increased from 1,120,000 to 3,678,000 within the span of four years. No fewer than 12,000 Islamiyya schools were upgraded and integrated to conventional schools, to bring them at par and ensured quality education across board.
In the essential area of Adult Education, 8, 034 adult classes were established across the state, while five Mega Secondary Schools were built to shore up the state educational benchmark. In the same spirit of radically providing better educational environment for learning, he established a Governor's College, First Lady's College, 120 Junior Secondary Schools and 3,000 classrooms Kwankwasiyya Blocks.450 Teachers Lodge were built to ensured that teachers posted to rural areas were comfortably accommodated, while 300 Physics, Chemistry and Biology laboratories were fully equipped in 100 secondary schools.
As part of a rich educational Master Plan, RMK's government sponsored 1,200 students to private universities in Nigeria, 2,670 students of Kano State origin to 14 different countries for post graduate and undergraduate studies including training pilots. Also, 54 high capacity buses were procured for the transportation of girl students to and from school, in a deliberate scheme to encourage Girl Child Education Initiative and bridge the existing gap.
In the area of tertiary education, RMK established the first Kano University of Science and Technology, Wudil, in 2001 with the current students population of 16, 000, Northwest University, Kano in 2012 with student population of over 6,000 and 24 skills acquisition and training institutes. Besides, 74 technical colleges and 44 School of Islamic studies across the 44 Local Governments and employed over 12,000 teaching staff.
In all of RMK's exploits as Kano State Governor, he demonstrated quite succinctly that he was a good manager of men and resources. Majority of his achievements were accomplished without recourse to international donor agencies ' funds.  He was able to achieve that level of success, unlike his peers, because he was not ready to toy with the aspirations and welfare of his people on the altar of donor agencies politics. He had the wisdom, discipline and managerial efficiency to transparently manage all the funds within his reach. It is on record that many officials of international agencies like Canadian International Development Agency, CIDA, Department of International Development, DFID, Japan International Cooperation Agency, JICA and others were marveled at the various laudable innovations and achievements of Kano State under RMK's watch.
So, therefore, RMK as a builder with immense ability, foresight and developmental credentials, who had successfully built all the components of what some lazy administrators called 'stomach infrastructure 'into an holistic welfare package, no doubt, falls into the mould of what Nigeria is looking for today.
RMK as a quintessential interface between the best of the old politicians and the generational shift vanguard is imbued with a sound mind, excellent education and exposure who can readily mobilize professionals who have expertise in nation building to pull Nigeria out of this abyss of hopelessness.
At this point in time, Nigeria requires modern manpower to sustain a technology driven economy. And, this could only be achieved flawlessly by a politically sagacious person like RMK, who has a rich cognate experience and currency of excellent governance credentials.
RMK exudes the sterling qualities of the legendary politics, transparency and the strength of character of the late Mallam Aminu Kano. His ideas, fresh approach and result driven solutions to Nigeria's contemporary challenges as exemplified in Kano State, are the strong indicators for the right leadership in a polity where politics is mostly about money influence and not of quality character and values.
As we approach another set of elections, one only hopes that the tragedy espoused by Patrice Lumumba, would not happen to us when he said "The tragedy with Africa is that those with ideas are not in power, while those in power have no ideas.  When the people have a chance, they still vote for those with no ideas. "
RMK, a detribalised Nigerian, resourceful politician with footprints of a visionary and effective leadership, no doubt, is what Nigeria requires in 2019 and beyond to accelerate the speed of the flight to her anticipated greatness in the comity of nations–with genuinely sincere focused, responsive and responsible leadership.
*      Oluwadamilare, an Ibadan-based journalist is a Media Consultant and