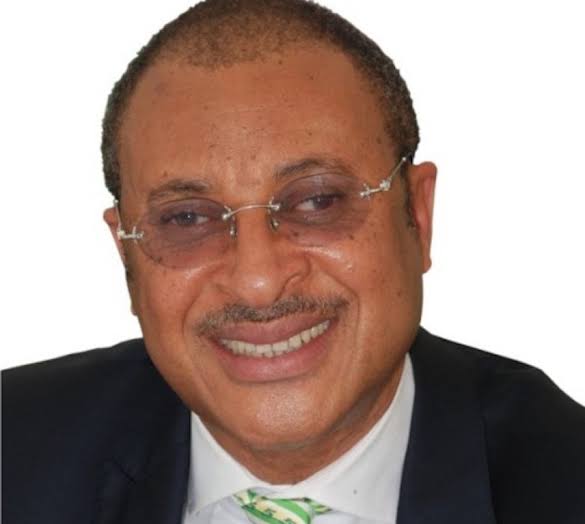 A professor of Political Economy, Prof. Pat Utomi, has said there is a strong possibility that the next year's general election may not hold.
Utomi stated this yesterday while speaking as a keynote speaker at the 70th anniversary of Students Christian Movement (SCM) of University of Ibadan called Converge 2018,at Paul John II Catholic Centre,University of Ibadan,Ibadan.
Prof. Utomi noted that the nation's leaders have obsession to self,forgetting about services.
The former presidential candidate maintained primaries across parties are the pointers that the general election might not hold.
The professor said:"Can you take seriously any of the primaries that have taken place? We are going to have all kinds of troubles. People within parties will try to sabotage one another. This will spill over", saying the development might  lead to postponement. "The signs are not the best", he pointed out.
The former presidential adviser said the nation's public sphere is captured by criminals and real armed robbers and 'entrepreneurs' of power.
He maintained that those who enter the arena of leadership are not people who have capacity to lead.
The political economist also said the way things are going, Nigeria would soon be considered as a dangerous state in the international community.
He lamented that public sphere is paralysed and the public culture is deeply anti-intellectual.
The professor who spoke on the theme:" Treating the Ailing Nation ", said Nigeria is ailing for lack of love and compassion,decrying that people cannot find their voice.
Utomi who lamented that African leaders are making wrong choices,noted that the strength of the institutions, human capital,entrepreneurship and others are critical to development.
He urged the students and youths  to stand upright ,saying people are looking for those standing upright.
He stressed  that the easiest way to preach the gospel is personal example,adding that Christians are Christians by example of their lives and by impacting environment around them.
In a remark,the president of the Movement,Miss Jesufifunmi Emiola,said there are lot the youth can do to change the situation of the country.
She charged the youths to change the way they think and make impacts in order to make the nation greater.
On her part, the Chairman of First Bank of Nigeria Ltd, Mrs. Ibukun Awosika who spoke on the theme:" Repositioning  Nigerian Youths to Advance the National Economy ",urged the youth to walk into the economy not to fit in,but to stand out.
Awosika  emphasized that every one of them has a place in the economy.
She added that the Christian youths have the responsibility to reset the economy.
The business executive however pointed out that they must be truthful and honest in the market place,saying God has strategically positioned them to make a difference.