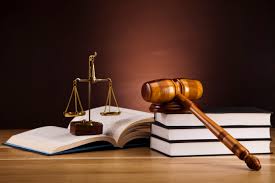 A Magistrates' Court sitting at Idanre Magisterial District of Ondo State has remanded a traditional ruler of Bolorunduro, near Egbede-Owena in Idanre Local Government Area, Oba Oluade Adeniyi.
The monarch was remanded alongside his four accomplices for alleged stealing, defrauding and malicious damages of people's property.
The charge sheet reads: "Oba Oluade Adeniyi, 54, and four others – Eniola Isaac, 49; Olajimi Akinyosotu, 40; Ade-Olubodun, 35 and Olowogbade Moyinoluwa, 38, sometime in September 2016 and March 2017 at Idanre in the Idanre Magisterial District, did conspire together to commit felony to wit obtaining money under false pretence/stealing, assault/malicious damages.
"The accused persons on the same day and time in the aforementioned magisterial district did, with intent to defraud the following persons of their property, including a cash sum of about N1 million from the inhabitants of Agbelere camp through collection of illegal fees under the name of Bolorunduro Development, also stole N1 million from the inhabitants of Agbelere camp.
The alleged offences contradict and are punishable under sections 516, 419, 383, 390, 86 and 451 of the Criminal Code Cap 37, 1 Laws of Ondo State of Nigeria 2006.
The state government's lawyer Olorunfemi Ayegbusi said since the matter was taken over by the police, the Office of Director of Public Prosecution (DPP) was consulted for legal advice.
He prayed the court to act on the recommendation of the office of DPP, dated January 29.
Counsel to the accused, Adeyinka Adeyosoye, called for the report of the DPP and asked for a copy.
Chief Magistrate Mrs Yinka Omole said: "Consequent upon the earlier bail granted the accused, which the court lacked jurisdiction to grant, it is hereby revoked because the court lacks the jurisdiction over the case."
The court ordered the five accused to be remanded in prison custody till they are arraigned  before a competent court of jurisdiction