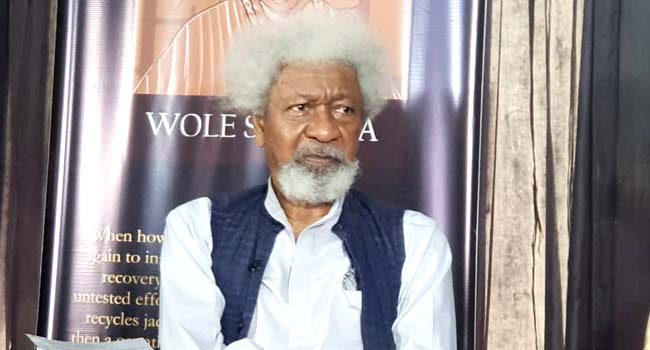 Nobel Laureate, Professor Wole Soyinka,has call for cautions in crucification of  any politician who decides to leave a party for another one .
He said this on Thursday in Lagos at the presentation of his new book 'Who Is Watching The Watchmen?'.
Professor Soyinka, however, criticised the ill intentions of some politicians as their reasons for dumping one political party for another.
He faulted some of the events that played out in Benue State recently, especially the reactions that trailed the defection of Governor Samuel Ortom.
Similarly, the Nobel Laureate engaged in an interactive session on the subjects raised in the book.
One of the issues he spoke about was what he referred to as 'the mal-administration' in one of the previous governments.
Soyinka noted that the administration was a part of the sabotage which led to the failure of electricity in Nigeria at that time.
The interactive session also had in attendance human rights lawyer and Senior Advocate of Nigeria (SAN), Mr Femi Falana, as well as a renowned journalist, Mr Kunle Ajibade, among others