The Ooni of Ife and Arode Oduduwa, Ooni Adeyeye Enitan Ogunwusi II has charged government to heavily investment in micro-economy development, as a viable catalyst of speedy economic growth in the developing countries, saying it is a sustainable solution to its various socio-economic challenges.
He said such initiative must be driven by active participation of people at the grassroots through Small and Medium Scale Enterprises.
Ooni Ogunwusi who is the Co-chairman of National Council of Traditional Rulers of Nigeria disclosed this on Thursday 22nd February 2018 at the closing ceremony of the Ooni Annual Women Empowerment Workshops 2018 held at the Oba Okunade Sijuade Hall, Enuwa Ile-Ife.
The revered monarch who bemoaned the level of poverty facing the Nigerian masses said there was an urgent need for people at the helm of affairs to give priority to women and youth empowerment.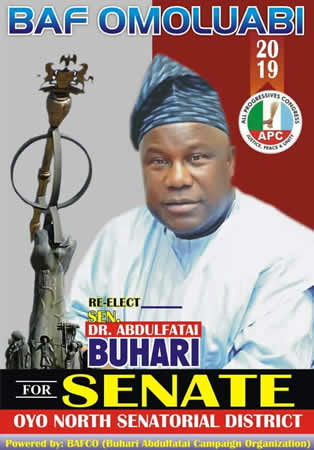 "The solution to Nigerian economic  problem like many other developing counties is the development of micro-economy through small and medium scale  enterprises. We have to start empowering the women and our youths to be active stakeholders in the economic development". Ooni said
The Supreme Head of Yoruba race worldwide called for dynamism in the approach of tackling economic challenges in the country. He suggested a well planned empowerment initiative to support the economically vulnerable segment of the society like women and youths.
"It's time for us to change our method of nation -building,  we must prioritise women and youth empowerment to drive the micro-economy and boost economic activities in the country generally.
"If you empower one woman, you have empowered more than a nation. Women are different in their approach and mannerism, they are the pillars of every home, they are the custodians of homes, they make good homes", Ooni said.
He urged Nigerians to be courageous enough to ask questions that can check excesses of people in positions of authorities and ask questions from the political leaders to ensure accountability and openness.
He decried the increasing population in the country without plans to make it productive through engagement, as he advised women trained under the programme to make maximum use of the skills acquired to improve their earnings and be financially independent.
The African foremost monarch said those trained under the programme are women drawn from across the country and called on people in leadership positions to assist local product makers grow their businesses by buying from them.
In his remarks, the Director General of National Directorate of Employment (NDE), Dr. Nasir Mohammed, commended the monarch for lending helping hands to the beneficiaries, urging privileged Nigerians to assist the less privileged acquire skills that can make them productive and earn decent living.
He assured the beneficiaries that NDE would assist them to market their products, starting with those in Internally Displaced People camps, adding that the directorate will later assist them to package and sell the products to some West African countries.
"Privileged Nigerians should help the downtrodden. They all need to learn from Ooni of Ife who very is passionate about helping his people. We will assist to market these products the beneficiaries of the empowerment programmes have produced.
"We will try to liase with the relevant government agencies and sell the products to the IDP camps. After we have helped them package the products, we will then sell to other West African countries", NDE DG said.
Mohammed also noted that women have proven to be better in loan repayment, saying on that basis, NDE plans to go to rural areas and organise women into cooperative societies, through which they can assess loans to finance their businesses.
The Chief Executive Officer of ABUAD Ventures, Afe Babalola University, Ado-Ekiti, Yeye Aare Modupe Babalola in het remarks as the commended Ooni Ogunwusi for the empowerment of 500. She initiatives like this will definitely get "The young girls who are prospective women in Nigeria and other developing countries productively and gainfully engaged.
"Those young girls who are prospective women in Nigeria and other developing countries were facing socio-economic challenges of exploitation, violence and abuse. We must commend this great king for this initiatives. Things like this will definitely get the jobless women and young girls not only productive for themselves but the will also become useful to the society". Yeye Aare Babalola said.
An UK based politician and Former Speaker of London Borough Hon. Folasade Etti who was the Guest Speaker at the occasion frowned at the "second class" treatment Nigerian women get in the hands of men in the country. She charged women to rise up making their voice heard and support themselves politically to be major stakeholders in government.
Earlier, while he was presenting the products of the the two weeks training to the audience, The Special Assistant to Ooni of Ife on Youth Development and Empowerment, Olamide Awosunle said 500 women were trained for two weeks to produce the displayed items like cream, disinfectant, perfumes, airfresheners, shea butter, woman hairs(wigs) ladies slippers, shoes and bags. He said Ooni was solely financed the project which runs annually.
Those that attended the occasion include Yeye Aare Modupe Afe Babalola accompanied by top Management women from Afe Babalola University, Dr. Nasiru Muhammed, Director-General, National Directorate of Employment (NDE) Guest Speaker; Hon. Sade Etti, Former Speaker, London Borough, Mrs Modupe Ozolua, Princess Gbemisola Adewumi Taiwo from Dublin and Mr.Jide Falade, Director, Child Development, Ministry of Women Affairs in the State of Osun who represented the Commissioner, Obalufe of Iremo-Ife, Oba Idowu Adediwura, The Lowa Adimula of Ife, Highchief Adekola Adeyeye, Obaloran of Ilode, Oba Saka Olawusi, The Alara of Ara Oodaye, Oba Segun Layade and a host of others.