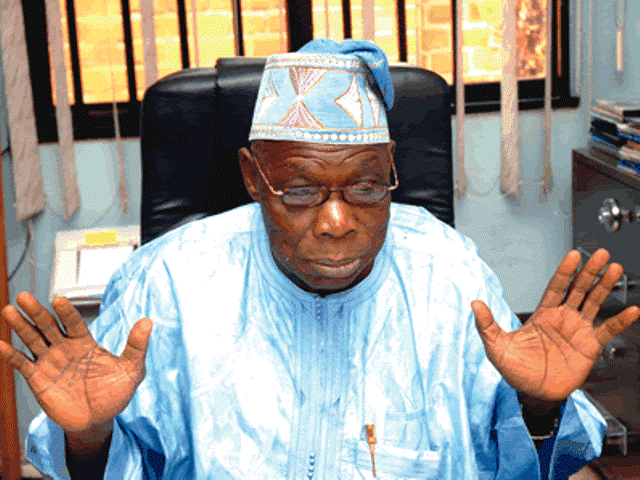 Former Nigerian leader, Chief Olusegun Obasanjo has denied endorsing former Director General of United Nations Industrial Organisation [UNIDO], Dr Kandeh Kolleh Yumkella for the presidency of Sierra Leone.
General elections will be held in Sierra Leone on 7 March 2018 to elect the President, Parliament and local councils and incumbent President Ernest Bai Koroma is not running for another term, as he is constitutionally ineligible, having served the maximum ten years in office.
Speaking while receiving some stakeholders over the weekend , the elder statesman said he at no times made any endorsement during the birthday party of Prof Pat Utomi which was attended by Dr Yumkella.
He explained that he only reviewed how he assisted the opposition leader to emerge, as the Director General of UNIDO, stressing that at no time was any reference made to the forthcoming election in the West African country. Obasanjo who also expressed displeasure at the misrepresentation of his speech said he remains father of all in such a contest, stressing it was not in his habit to endorse candidate in national polls across Africa.
He affirmed that Nigeria and Sierra Leone enjoyed deep diplomatic, business and friendly relations, positing that his expectations was that the March 7 election will be peaceful, free and fair.